Interview: Vanessa Berry
Written by Hello Bookcase, Posted in Interviews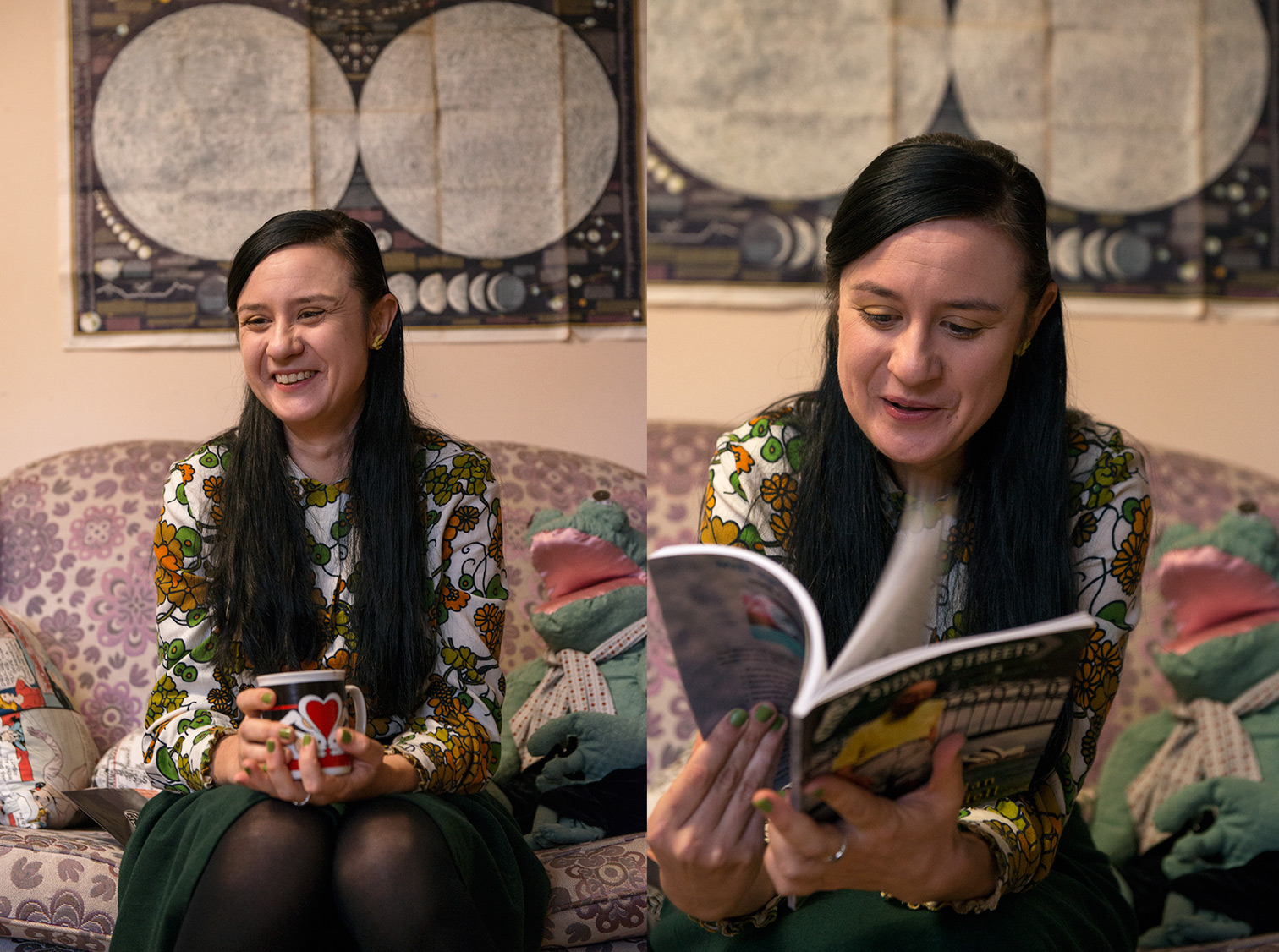 With Eiffel tower views from her window in Sydney's inner west and a house trained bear who likes to hang out with Proust we were not surprised that the bookcases of writer/artist Vanessa Berry were filled with endless discoveries – a labyrinth of shelves holding secrets from her youth, preloved oddities, typewriters playing hide and seek and wonderous worlds to get lost within.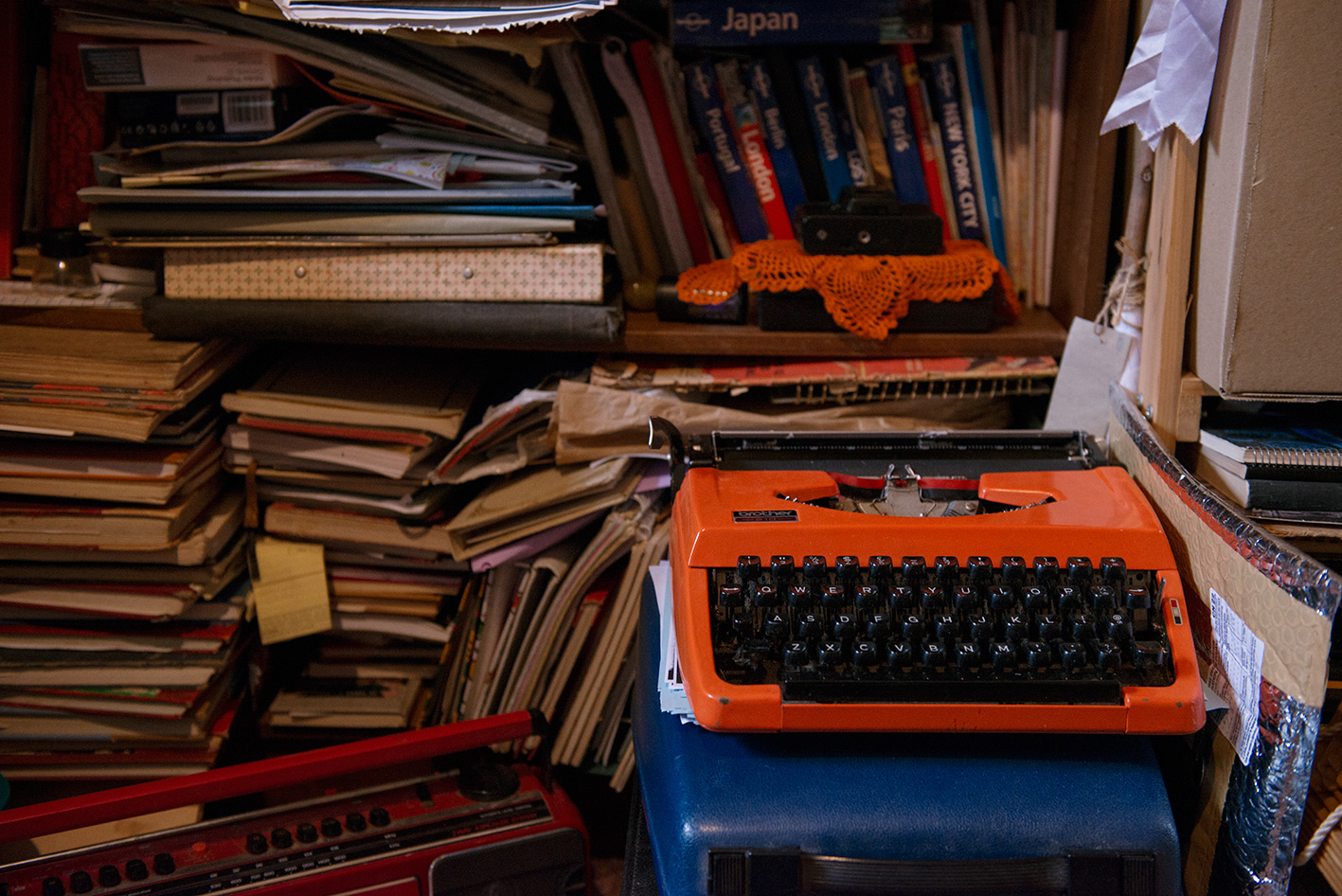 This is the room where I do my writing. I have a lot of zines that I have collected and made in my shelves. I don't have a favourite, they are all so different.  This one I made quite recently with one of my favourite zine creators – Katie Haegele. It is a split zine. I wrote the summer half and Katie who lives in Philadelphia wrote the winter side. We sent each other prompts in the mail – ideas for stories on postcards and then I made my half and laid it out and sent it to her. We normally write letters but we were emailing for a bit and we would often ask about the weather – thinking it would be a novelty for the other person.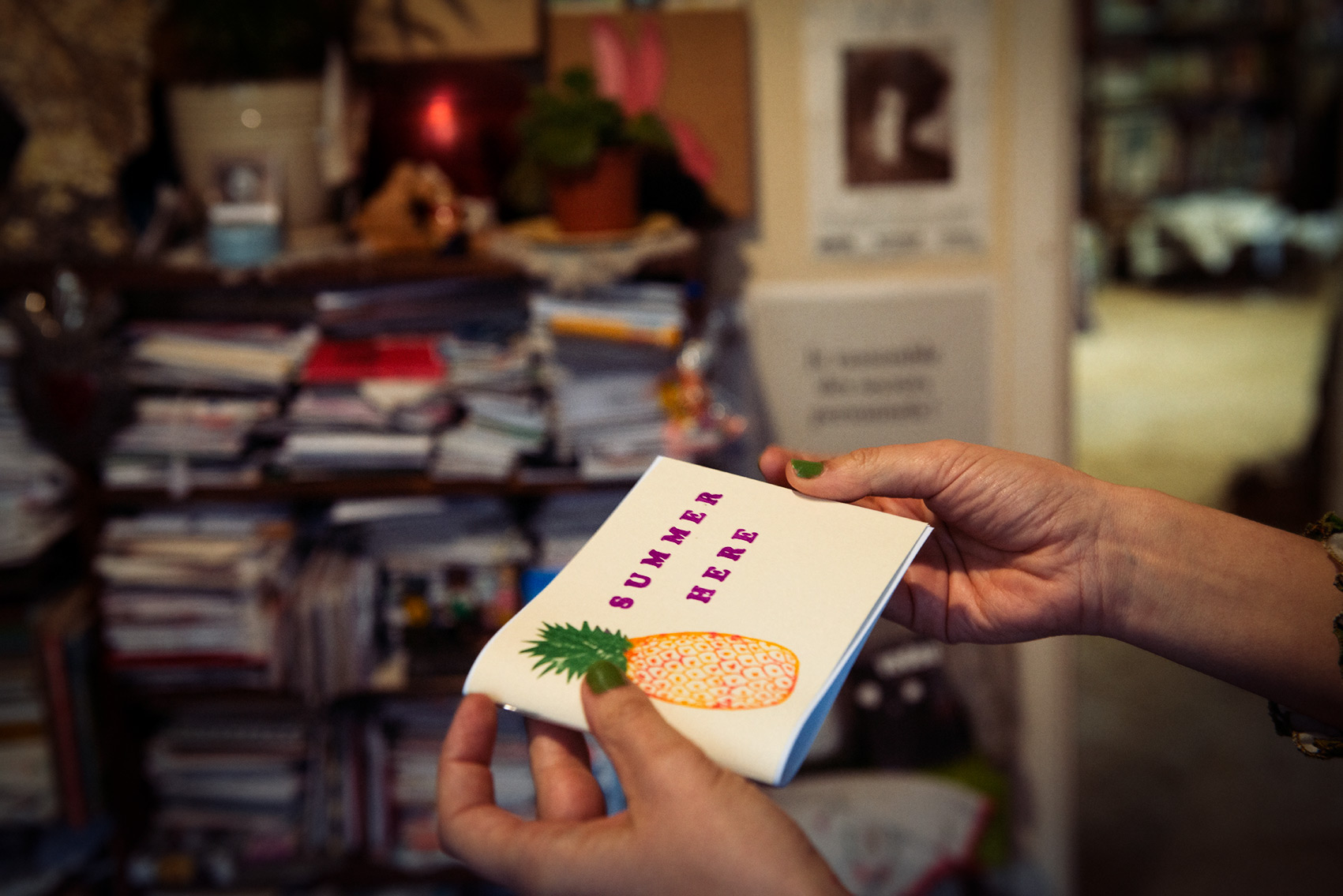 The first zine I made was Psychobabble  – I was a bit embarrassed about this name later on but it fits the era I started making it, 1996. I had read zines for years before this but felt I wasn't ready to make one but this changed when I was 17 and I've made zines consistently since that time. People still sometimes come up to me now and mention reading Psychobabble in the 1990s.
In one of my zines I made a childhood history timeline of my reading from the ages five to ten. I still  have quite a few  books from my childhood – this was an exciting one and  I must be gentle with it as it still works reasonably well – a pop up book Lavinia's Cottage. I loved this book and the way it goes through every room of the cottage and has doors and pop up sections for you to discover more details.
My favourite author as a child was the English writer Joan Aiken, especially her series of books about cockney heroine Dido Twite that begins with The Wolves of Willoughy Chase. They're adventure stories, with a lot of plots and kidnappings and secrets, set in an alternate version of 19th century England. Rather than Queen Victoria, the monarch of England is James III – in the world of the book, rather than the Hanoverians taking over the British throne in the 18th century, the Stuart family remain in power. My favourite of the series was The Stolen Lake, which is set in a fictional British colony called New Cumbria in South America and features an evil vampire queen who Dido has to outsmart. They are wildly imaginative stories, and I liked that the hero of the books was a young girl, and the books were full of details and cockney slang so elaborate that sometimes it bordered on being an entirely new language, at least to me reading these books in suburban Sydney in the 1980s. They were a complete world that I could escape to and inhabit, and I re-read books in this series many times, as well as Joan Aiken's other books of short stories.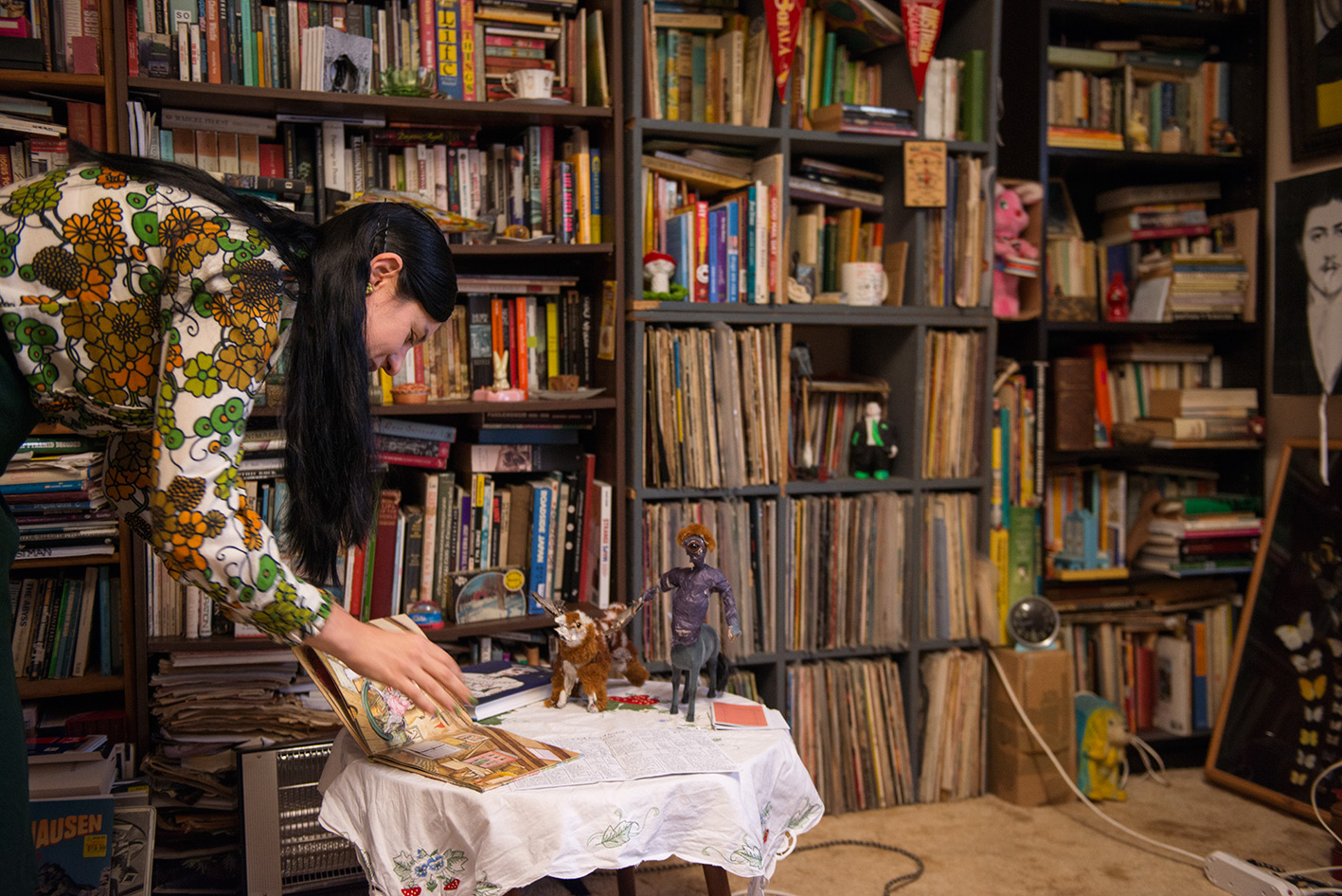 At the moment I am reading The Unsophisticated Arts by Barbara Jones who was a curator and an arts scholar. I went to London recently and their was a retrospective exhibition at the Whitechapel Gallery about an exhibition they had at the gallery in 1951 curated by Barbra Jones.  
Barbra Jones was interested in folk art and everyday forms of art, and her 1951 exhibition had all sorts of odd, funny objects in it. The 2013 retrospective had ephemera relating to the original exhibition and not the original objects apart from a fireplace shaped like an Airedale terrier. They used an image of a talking lemon to promote the retrospective – this piqued my interest. The Unsophisticated Arts is a beautiful book and it features assorted objects and practices such as fairground roundabouts, food decoration, taxidermy and houseboats. The text is accompanied by sketches of Barbra Jones' travels around Britian in search of these everyday art.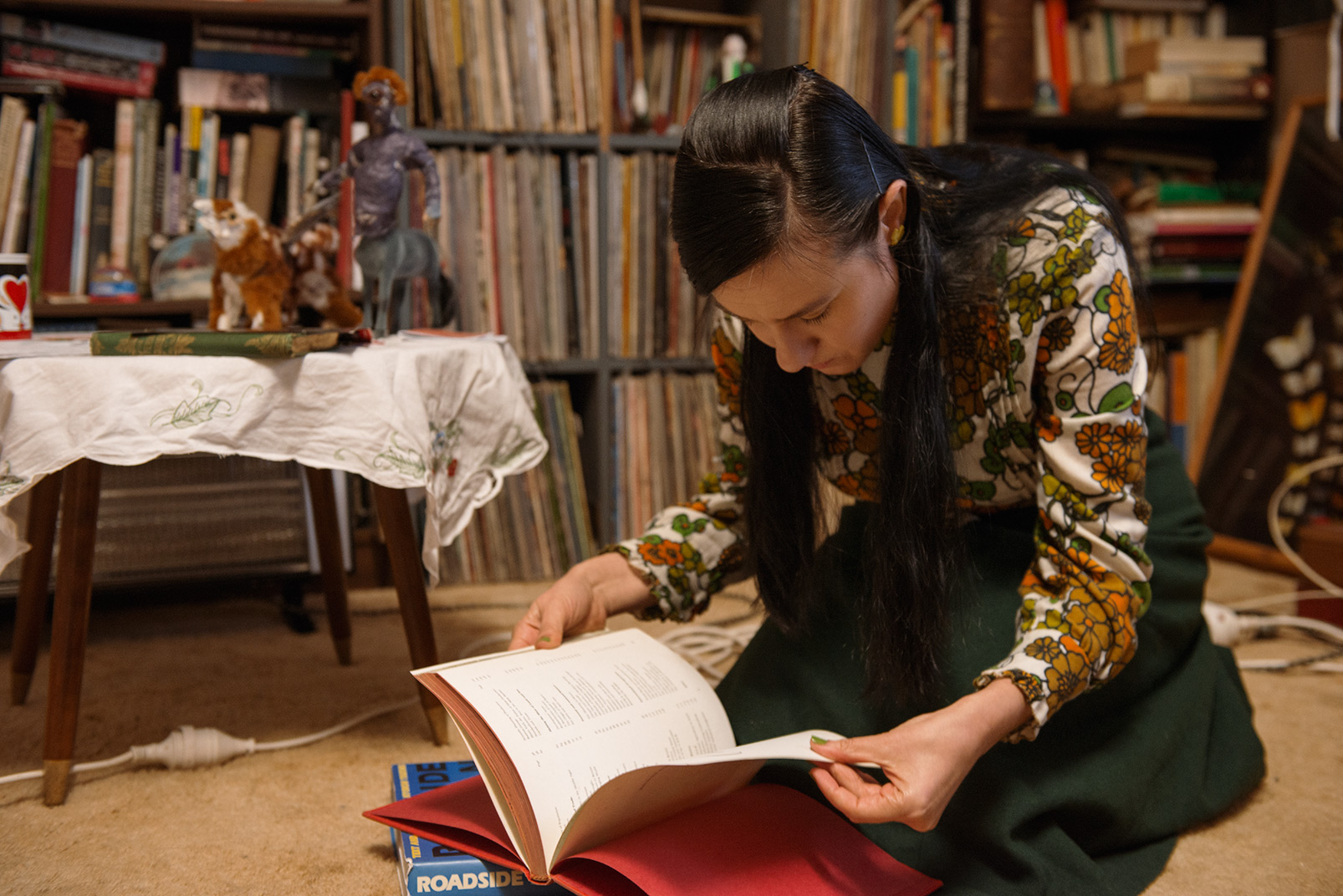 I was very excited to buy The Fern Garden by Shirley Hibberd. It's quite old – written in 1850.  In the 19th century people were crazy for ferns, terrariums and glass houses.  It was in an antique store and wasn't particular expensive. It's quite funny because it is written in an over the top style and  is one of the classics in fern literature. 
I have a lot of 60s and 70s interior decorating – that I have amassed from op shops. I like looking at them – it terms of mood they are like settings for your imagination. What would go on there? They are books I  look at when I want to relax.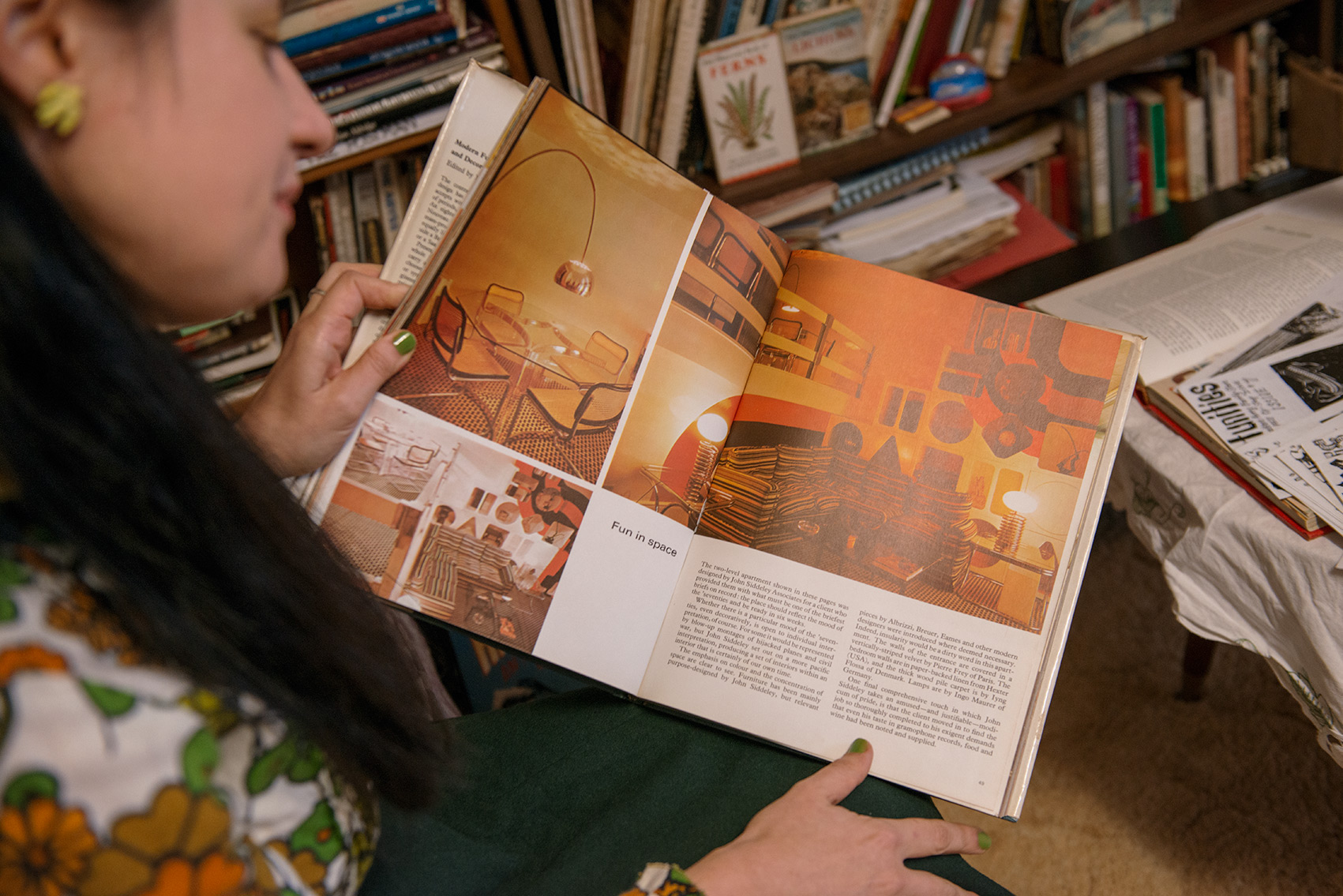 I also have a lot of fiction – Virginia Woolf, Elizabeth  Jolley, Janet Frame and Sylvia Plath. I wrote June Graveyard, in 2009 after visiting Sylvia Plath's grave in Heptonstall in Yorkshire. I was in the neighbouring town, Hebden Bridge, with my mother, visiting as this was the town her father grew up in and neither of us had visited it before. Coincidentally, Sylvia's grave was in the neighbouring town, on the hill above Hebden Bridge. We made a pilgrimage up the steep hill to the graveyard where she is buried, which seems a strangely lonely and obscure place for her to be buried. Many others had made pilgrimages before us, there were notes left on her grave, in various stages of being snail-eaten.
 I did a writing residency in Berlin, Germany five years ago and while I was there I collected a few German books.  I actually started my first blog there and have been blogging ever since.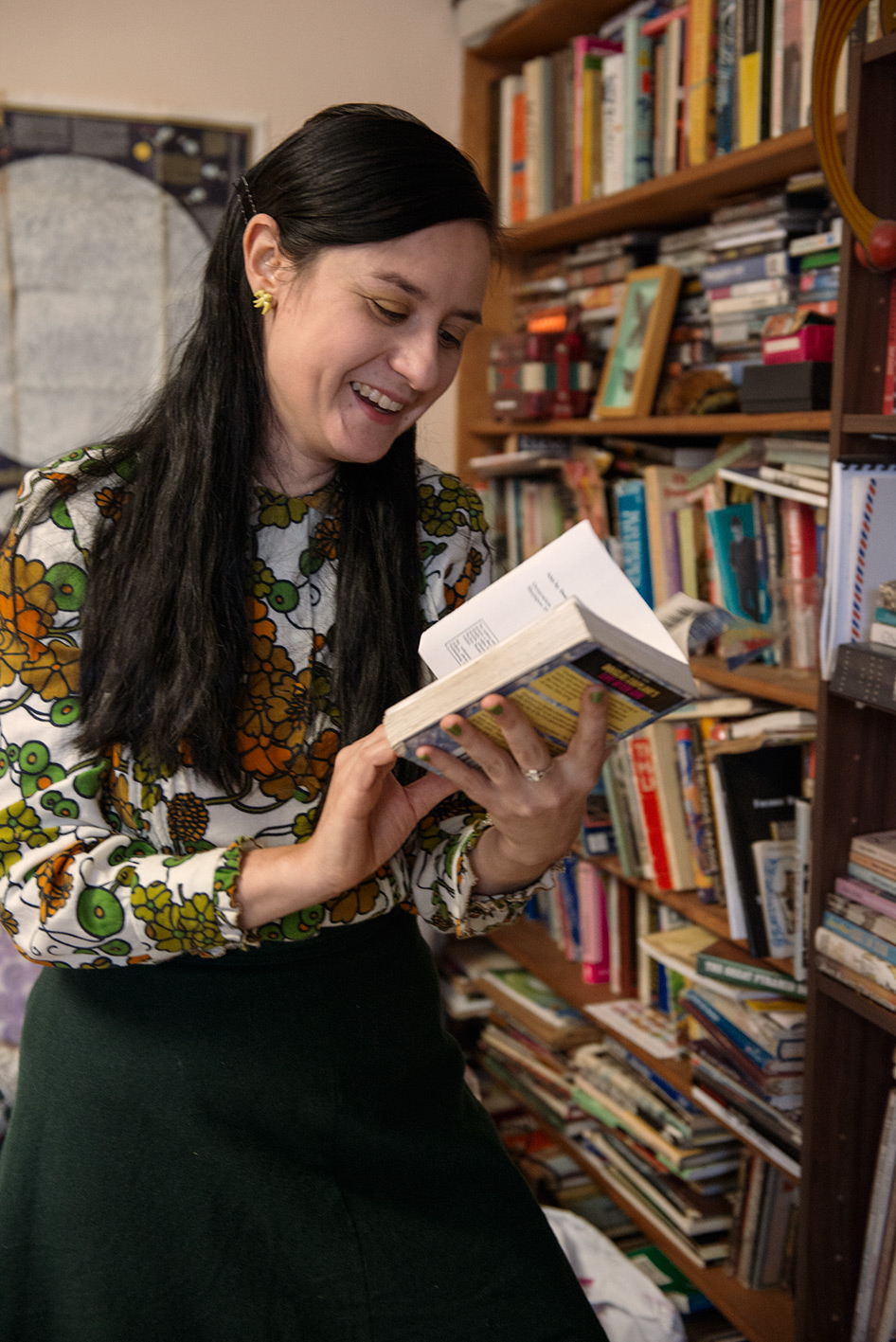 If I could only keep a few books I would choose books that I couldn't find anywhere else – the ones that are older and more obscure. A lot of of my books are very special to me but I am fairly pragmatic – I could probably find them again. 
Roadside Japan by Kyoichi Tsuzuki  |  That's a hard book to find.  It  started as a magazine article about strange things you encounter when you drive around in Japan, from abandoned theme parks to fruit shaped bus shelters and "undersea palaces". Looking through it the places featured seem like the most eccentric places on earth.  I still have plenty of exploring to do with that book.
Man in our Modern World  |   It has these beautiful infographics and I had that next to my bed for years, I just liked looking at it. It was published in 1962, and is part of the Colourama: pictorial treasury of knowledge series. Whoever is responsible for those illustrations is a mystery! 
The Pictorial History of Sea Monsters by James B. Sweeney |  I  quite like mythology and oddities. 
Atlas of Remote Islands by Judith Schalansky | This book was reduced from full price because it had a stain on the front but it's funny because it looks like another island. She grew up in East Germany and would look at the atlas and imagine going places she believed she could never travel to.  The book includes different, obscure islands from all around the globe and she has written texts to accompany them – rather than being factual texts she taken elements of each islands history and created poetic stories around them.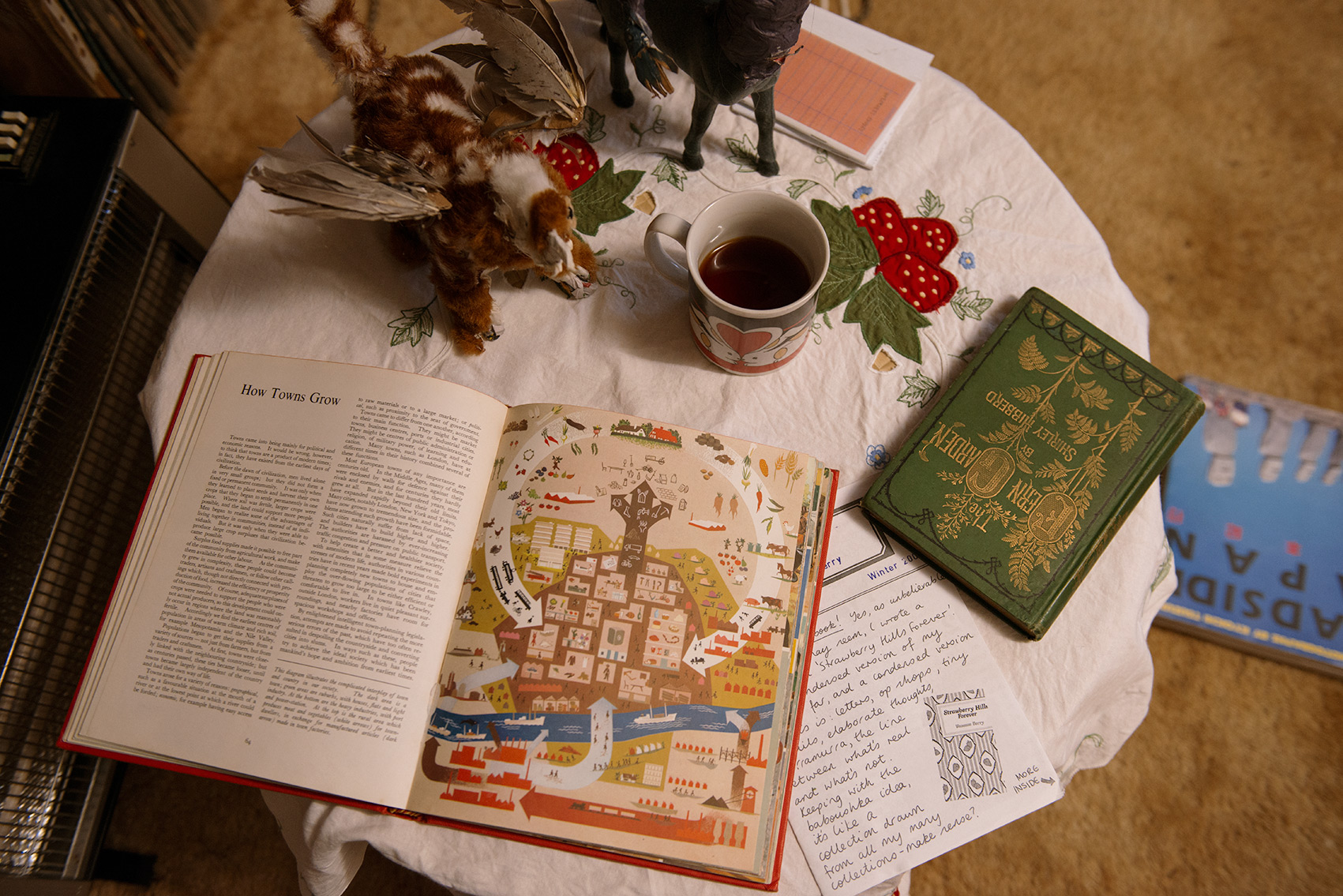 I loved Douglas Coupland  when I was younger, especially his early novels Generation X and Life After God. He has written a lot of novels since then – his later novels have interesting ideas within them but I prefer the style of his early novels and non fiction writing. I met him at the Melbourne Writers' Festival some years ago– he complimented me on the colour of my outfit. It was a brown 60s woollen twin set which he described as "baked bean" . I bought a copy of  Life After God in Dutch because it was at an opshop that I would go to regularly.  It was there for years and I felt sorry for it languishing there, I just ended up buying it.  
I also have a Proust shelf – we had a Paris party  for my birthday a few years ago and  we made an Eiffel tower around the washing line. "Ask Proust" was one of the games – you could ask him a question and then pull the tape out from his mouth and receive a quote from In Search of Lost Time. I am very lucky I have my own personal fabricator. (Vanessa's partner is artist Simon Yates)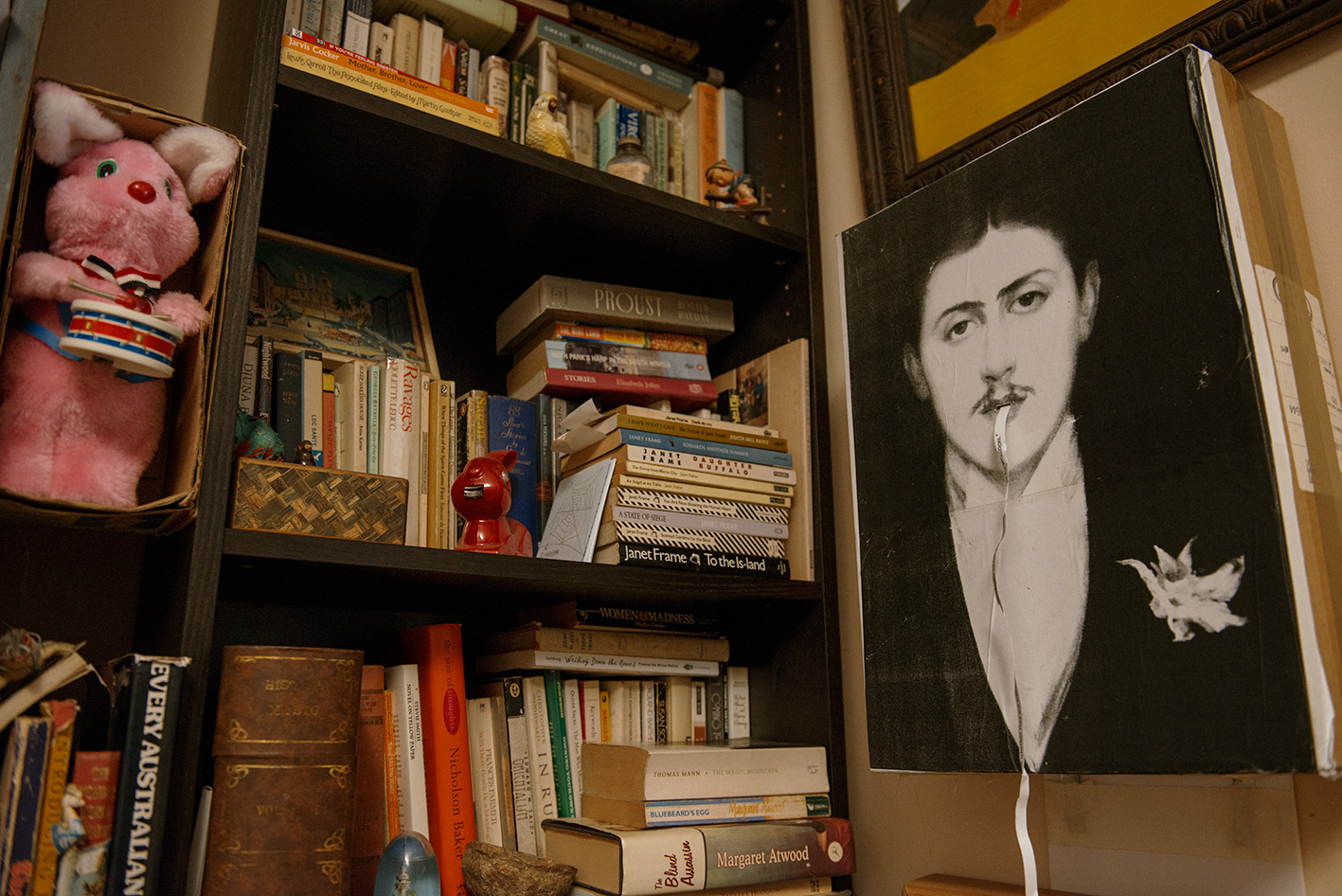 Ruth Park's Sydney is a good book. It was published in the 70s under the title  Companion Guide to Sydney –  it's about her walks through different parts of Sydney city and suburbs – she writes about the history of the places and also how they were at the time she explored them. This has been an  inspiration for me, in terms of  writing about a place in the moment but also bringing in other elements.  It's interesting  reading it now because it is  40 years later and Sydney has  changed a lot since then, and this adds another layer of history to the book.  
This one is another Sydney oddity – Walk Sydney Streets by Alan Waddell. When his wife died he was in his 80s and he started this project where he set out to  to walk every street in Sydney – he  also did it to raise awareness for heart disease. He walked every street in hundreds of suburbs and afterwards he would highlight all the streets he had done  in a street directory– he was very methodical. The book includes a lot of photos and often these are quite funny; he had a great sense of humour. I joke that he is my patron Saint.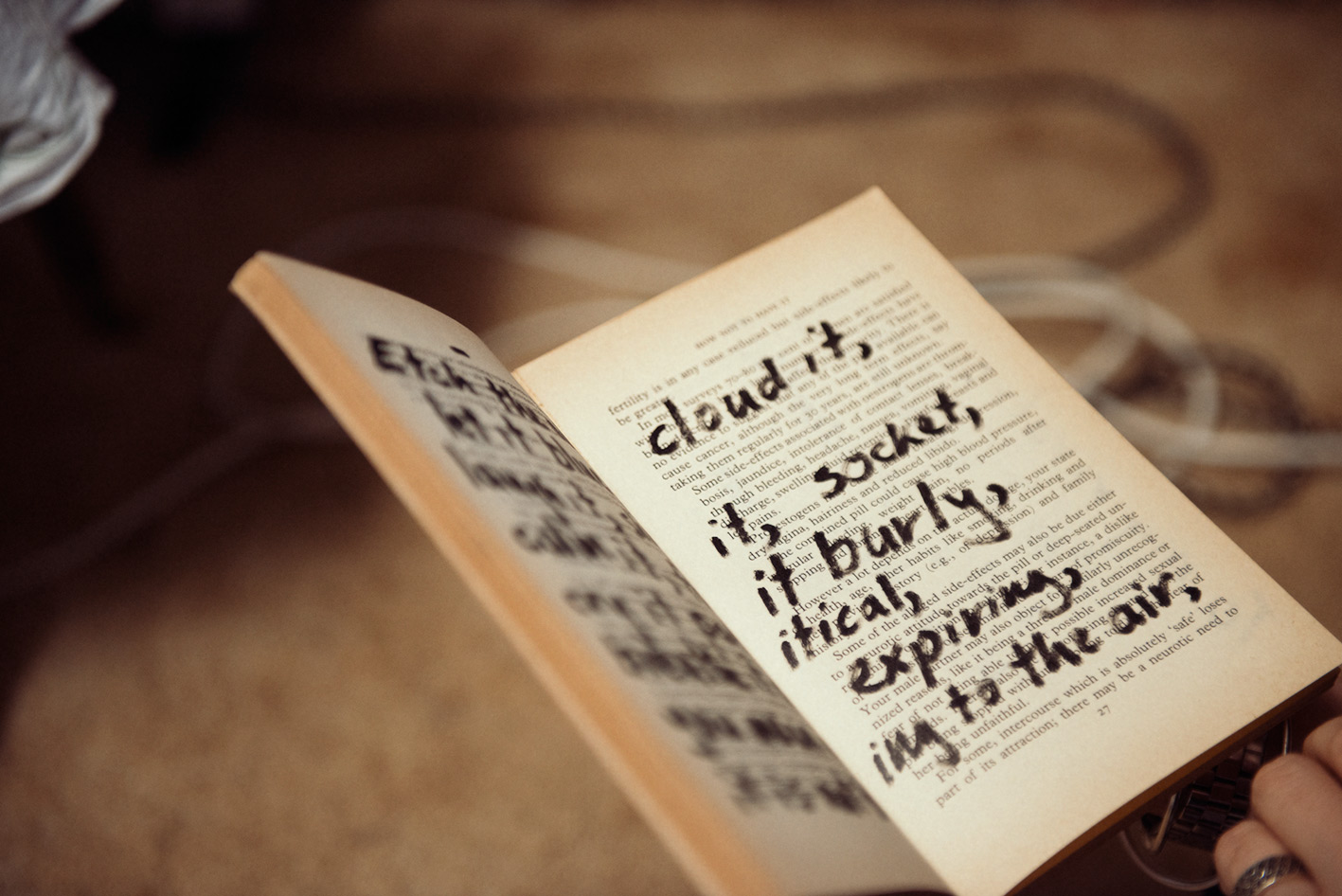 Vanessa pulls out a book that had the pages cut up with hand written text and drawings within it by an anonymous artist.  I found this book in Macquarie Fields Vinnies –  somebody had altered it all the way through. Tom Phillips is known as one of the landmark artists in altered books with A Humument.
Simon and I both have copies of  The Down Under T-shirt Thing by Jozef Vissel– there are not many books that we have doubles of.  We used one of the guys for the front of a zine we made together. The images were taken in the 70s  and this is what people walked around  wearing. We do have our favourites, then you flick through again and you find another one.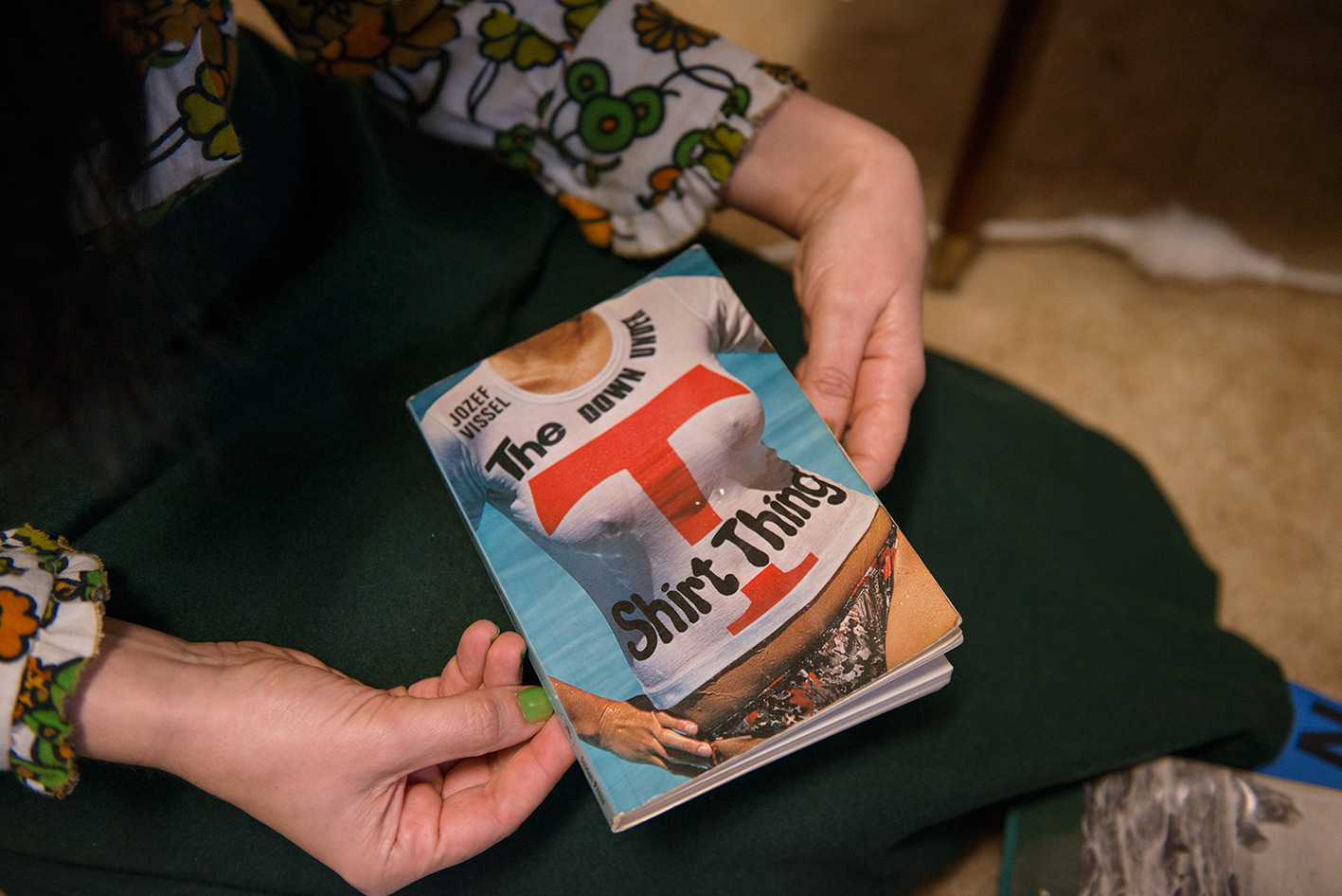 Simon has a lot of sci-fi , which was not a genre I knew about. I had a stereotypical idea of science fiction, which I think most people who havent read much of it do . The books Simon collects  are based on ideas rather than characters. My favourite author I discovered through Simon is  Rudy Rucker – an author also a mathematician. Simon is always curious when I come home with a book although he comes home with many more than I do.  We have to do culls every couple of years to keep our books down. We did one recently – we took seven boxes of books to the op shop.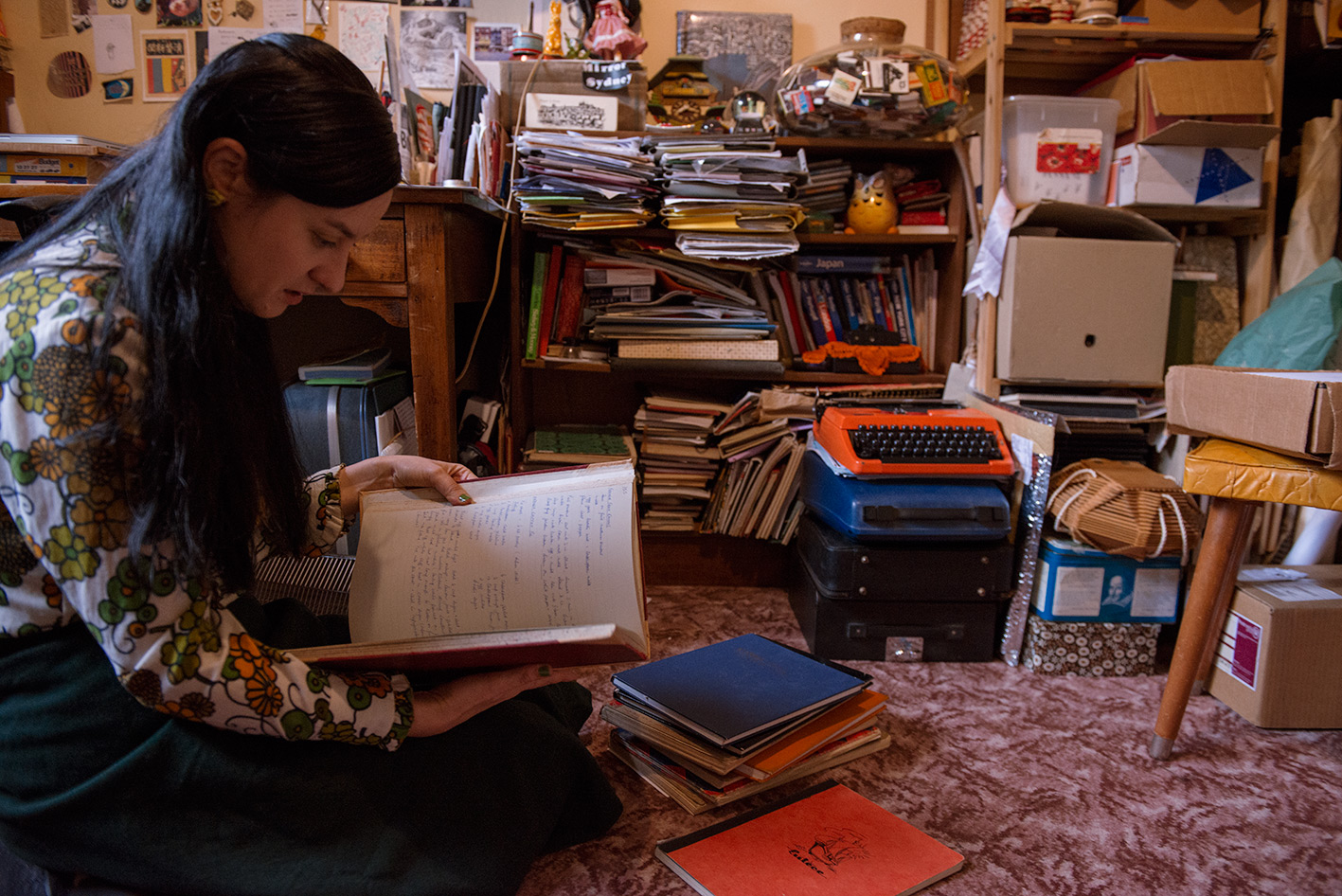 I have a big pile of my journals that I have kept since 1998.  They have details of my entire life for the last 15 years. I read back on them sometimes – they are useful for my writing  if I want to write about a particular time from my youth.
Ninety9, my new book, is in the Giramondo Shorts series – a series of short books in a variety of styles, mine is a memoir. It's about being a teenage music fan in the 1990s, and growing up and developing an identity through music, alternative and underground culture. The book is roughly chronological and follows my trajectory from music fan to becoming involved in subcultures and scenes myself, and becoming known for making zines. I refer to some of my favourite books, or books that were influential at the time. Some of these were music related, such as Ten Imaginary Years a biography of The Cure and Gothic Rock, a book about goth by UK journalist Mick Mercer. Other books that influenced me during this period included –  The Outsider by Albert Camus and Lost Souls by Poppy Z. Brite, a story about goth vampires, set in the 90s, in which the vampires go on a road trip to New Orleans, speeding down the highway listening to Bauhaus. 
One of the chapters in Ninety9 is about zines, and so I spent a fair bit of time reading over zines from the 90s – music zines like Lemon and personal zines such as Rollerderby (a wild American personal zine by Lisa Crystal Carver) or Australian feminist zines like Ms.45. Writing the book gave me an excellent excuse to find time to read all these zines again! Though they are approaching 20 years old now, I could still feel some of the same excitement that I first felt when reading those zines as a teenager.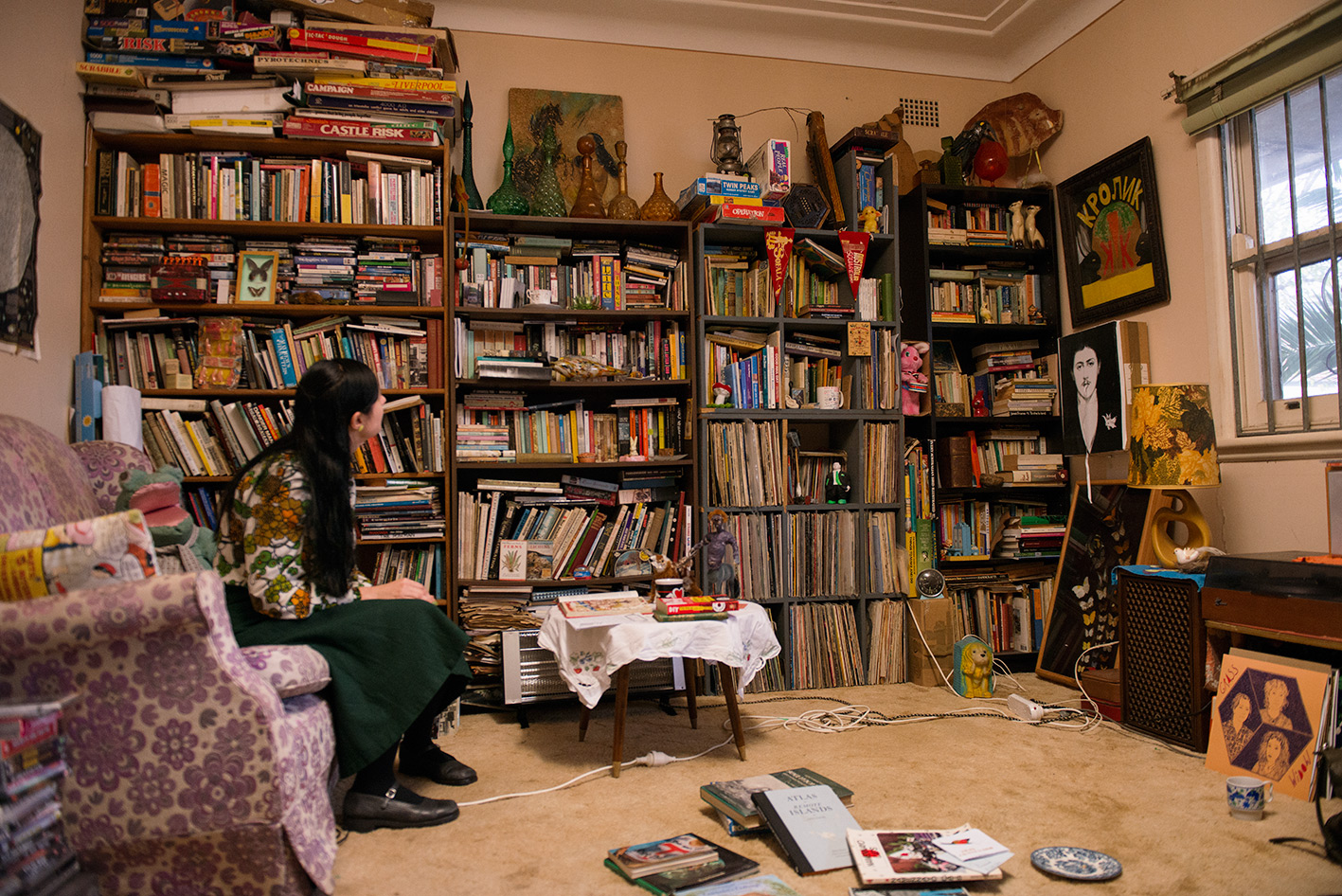 About Vanessa
Vanessa Berry is a writer and artist and one of Australia's best known zine makers. She has been making zines since the 1990s and is known for zines such as Psychobabble, Laughter and the Sound of Teacups, Vinnies and I am a Camera. A collection of stories from her zines was published in 2007 in the book  Strawberry Hills Forever. Her zines have been exhibited in galleries such as the MCA and NGA. She is the author of two blogs about Sydney, the library blog Biblioburbia and the Sydney exploration blog Mirror Sydney.
Ninety9, Vanessa's illustrated memoir of being a teenage music fan in the 1990s, will be released in August, published by Giramondo. The launch is on Wednesday August 14th, at The Midnight Special, 44 Enmore Road Newtown and you can check out some of the photos and ephemera that inspired the book at Ninety9 Notes.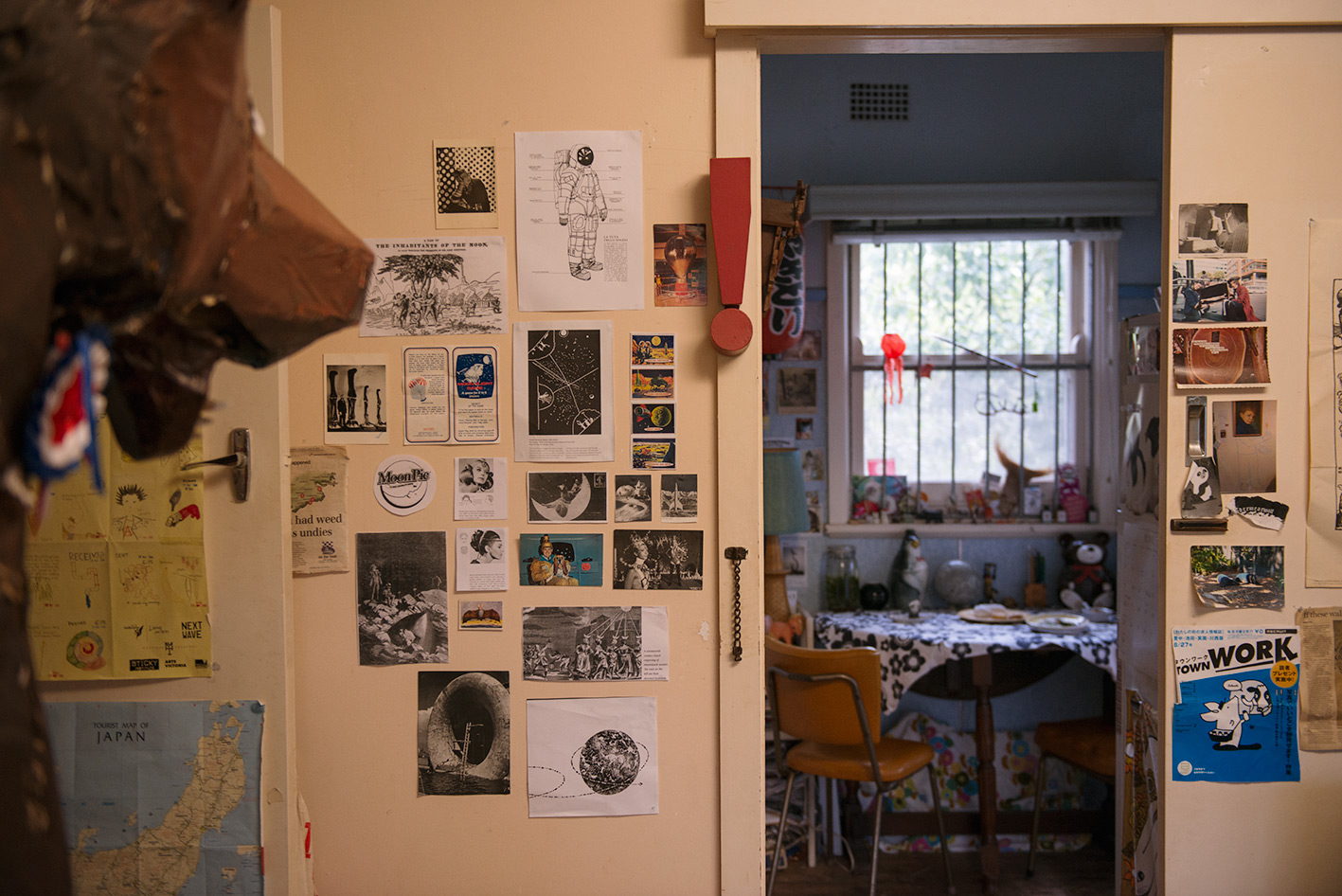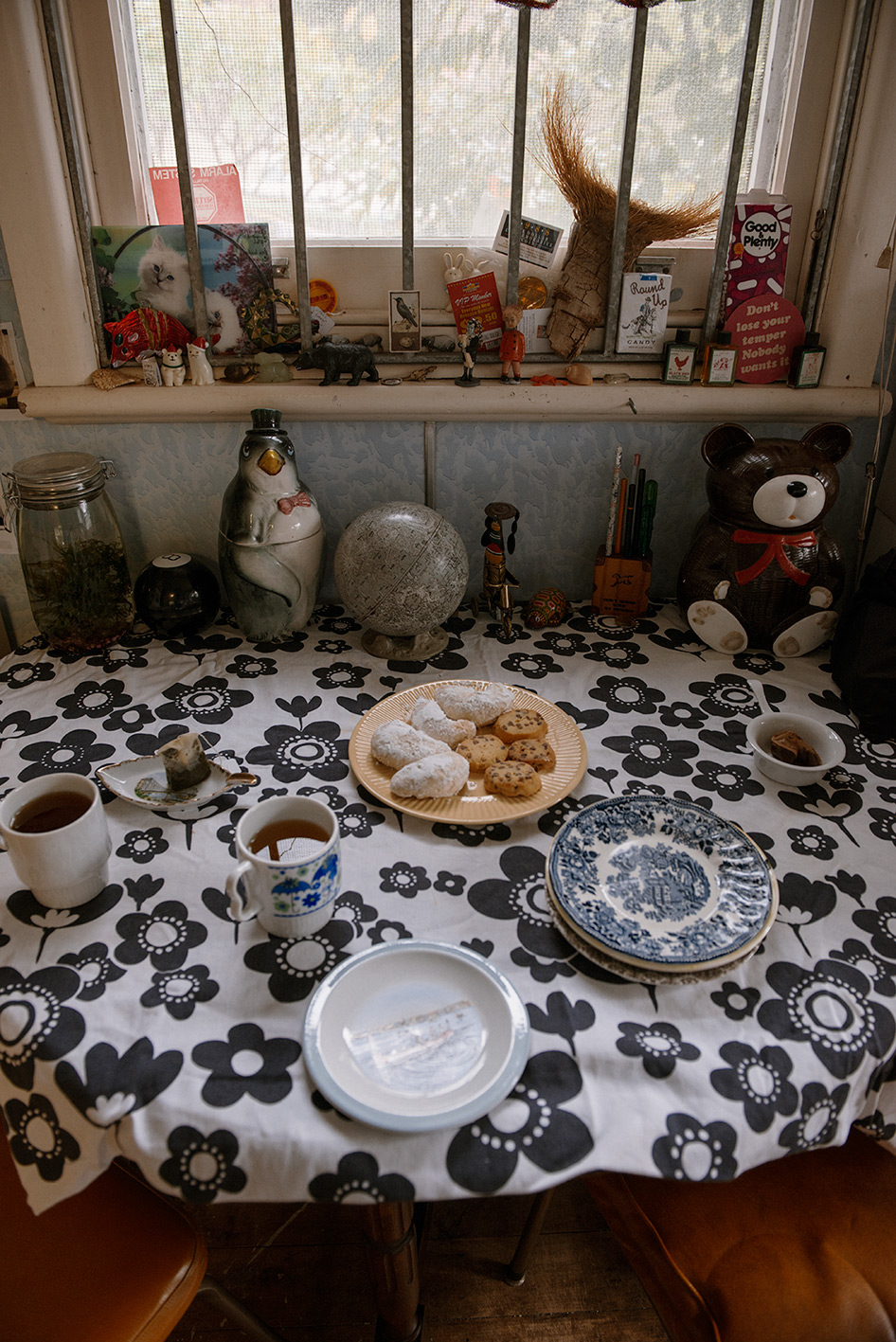 Leigh Russell and Kathy Luu chatted with Vanessa on the 10th June 2013.   Images by Kathy Luu
© Hello Bookcase 2013. Unauthorized use and/or duplication of this material without express and written permission from this blog's author and/or owner is strictly prohibited.