Bernard Zuel
Written by Hello Bookcase, Posted in Interviews
Bernard Zuel, senior music writer and reviewer for Fairfax Media, is well known for his love of music but digging deeper we discovered an impressive book collection that is as eclectic as his taste in music. Every corner of his shelves holds memories from his life—just like his treasured vinyl.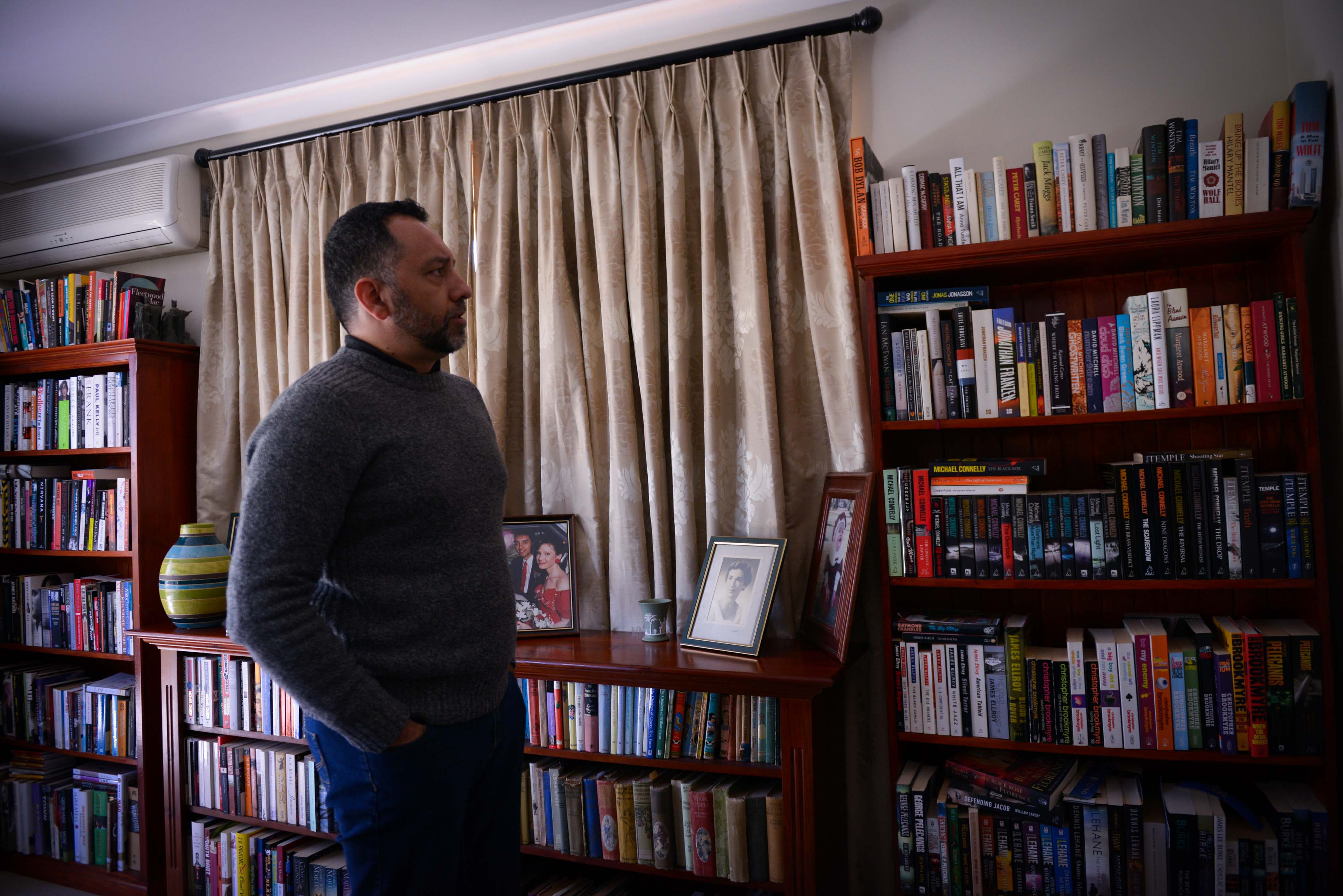 Despite what people might think I don't read as many music biographies as you might expect. Music tends to fill so much of my life anyway. I enjoyed a two-part Elvis biography by Peter Guralnick (Last Train to Memphis: The Rise of Elvis Presley and Careless Love: The unmasking of Elvis)—it's really thorough. I'm not particularly an Elvis fan but it is fascinating for its depth of cultural context, if nothing else.
Morrissey didn't like the book Morrissey and Marr: The Severed Alliance by Johnny Rogan because he wasn't painted as perfect and godlike. I am a massive Smiths fan so it was great to read. Morrissey tried to sue the author, but he has tried to pretty much sue everyone.
One book that wasn't that good but was really hilarious to read when I was in my late teens was the Doors bio No One Here Gets Out Alive. Every 15-year-old has a Doors period and I had mine. It's not bad but what is interesting about it is that it gives you the sense of the lifestyle—a bit like the Zeppelin book that came out about the same time, Hammer of the Gods, which is all about the excesses of the rock star life. This book makes Jim Morrison out to be this great poetic wild genius. As a 15–16-year-old boy you're thinking, 'Oh yeah, that's what I want to be'—he had it all.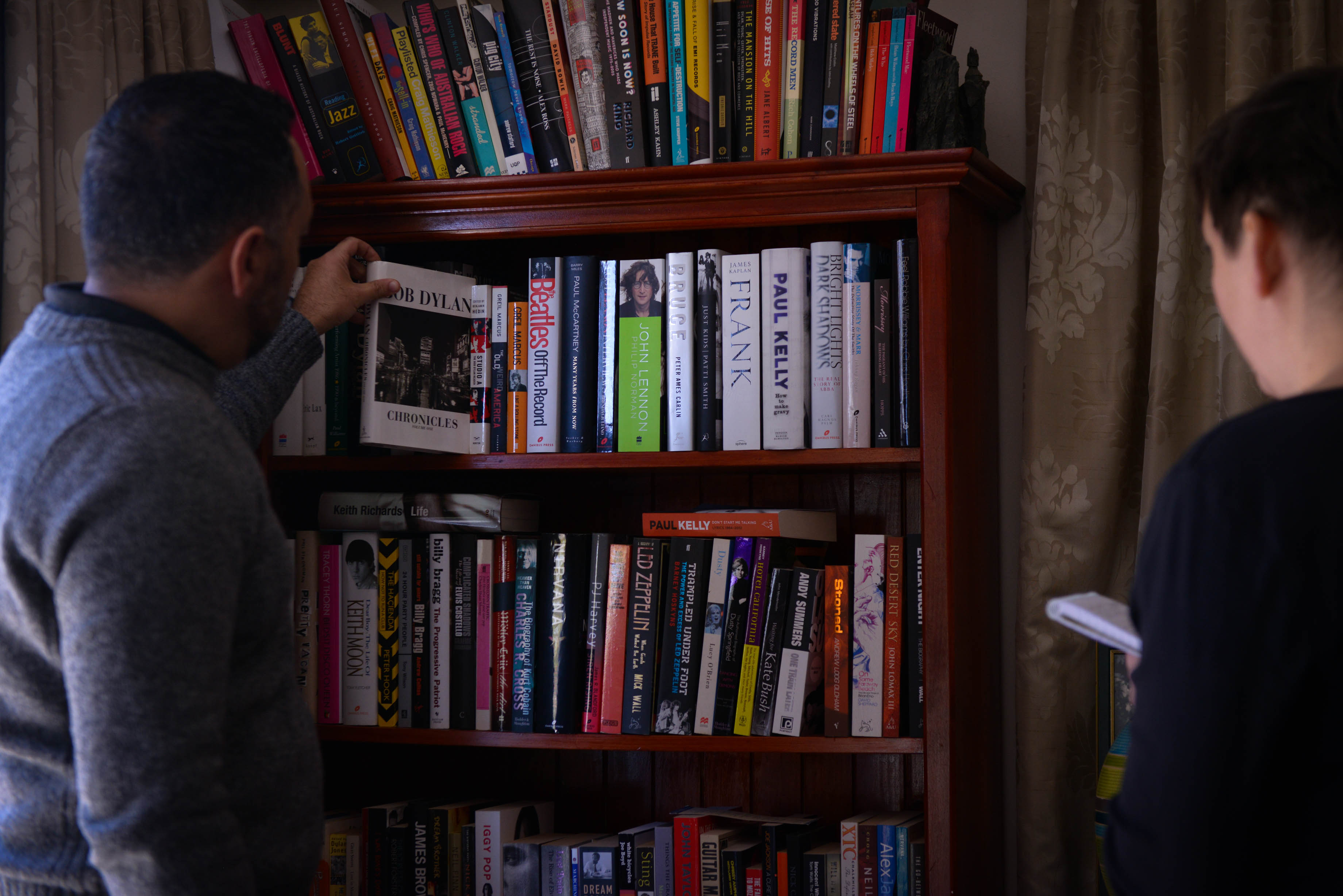 Recently I read the Dylan Chronicles autobiography, which is just brilliant. Everything Dylan says should not be believed 100 per cent but it's funny and truthful in its own way about the context. The most interesting part of biographies for me is the cultural context. The stories tend be reasonably similar: struggle, success, trouble, falling out, recovery. Biographies tend to follow that pattern. My father reads almost nothing but sports bios—and they make music biographies look so varied! There is a whole bunch of books that come out written by decent but mostly hack writers who whack it all together to construct a hero's journey. 
The biography from manager and early producer of the Stones, Andrew Loog Oldham, is a good one—again, because he is quite free, not structured and not trying to tell the hero's story. He does make himself out to be clever but it's about the madness of an industry.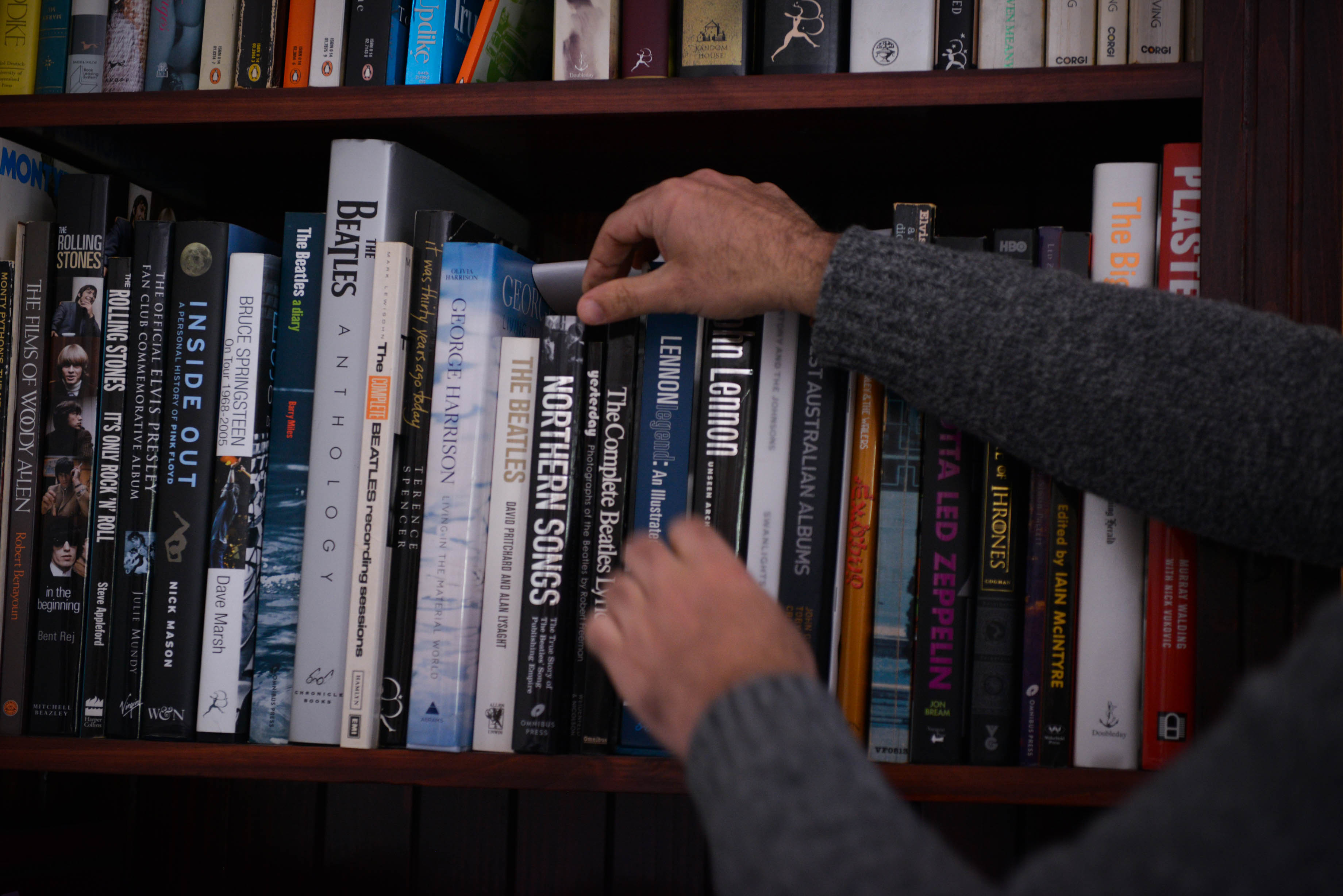 Mark Lewisohn's book, The Beatles: All These Years, Volume 1 – Tune In is not the most elegantly written Beatles book but its exhaustive detail and depth of information is great and was able to surprise me with material I didn't know—and I've read far too many Beatles-related books to legitimately be surprised any more.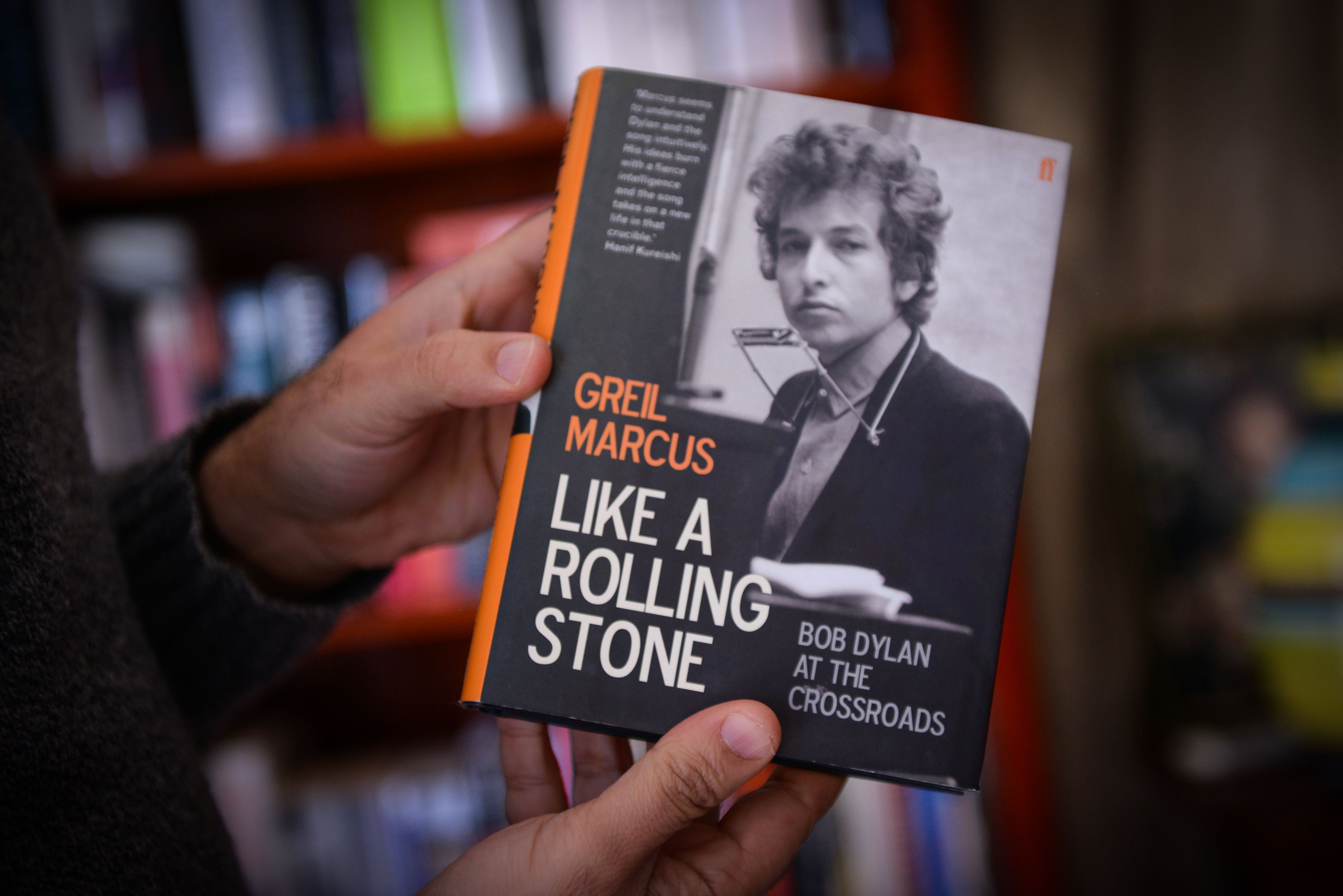 Like a Rolling Stone, was actually one of my favourite books because it's ridiculous. It's 250 pages on one song. Rolling Stone writer Greil Marcus is a fantastic writer and I have a couple of his other books, but he radiates from this song out to everything: historical (as in pre-western culture), to politics, to social events, to regular life, to Dylan's brilliance and madness—and all in the context of one song. It shouldn't be good. It shouldn't be something you'd recommend to someone but I would even recommend it to people who don't like Dylan, which is most people, including my wife.
I don't read as many as I could and I often have them on my shelf for years before I get to read them.  
Don Watson's book on Paul Keating is a favourite of mine despite the fact that, like the Morrissey book, Keating hated it. It's less about Keating and more about passion, intent, commitment and the way we fall short and what happens when you fall short.
Keating is one of the great world characters who left a mark that some of the others before and after him couldn't hope to, even if they were more successful. Keating for me is my Whitlam. Whitlam is a great character that was part of my very early childhood. So the theology of that has been part of my growing up. My parents weren't particularly political but I was and so the Whitlam figure was very important. Keating played that role for me for my generation.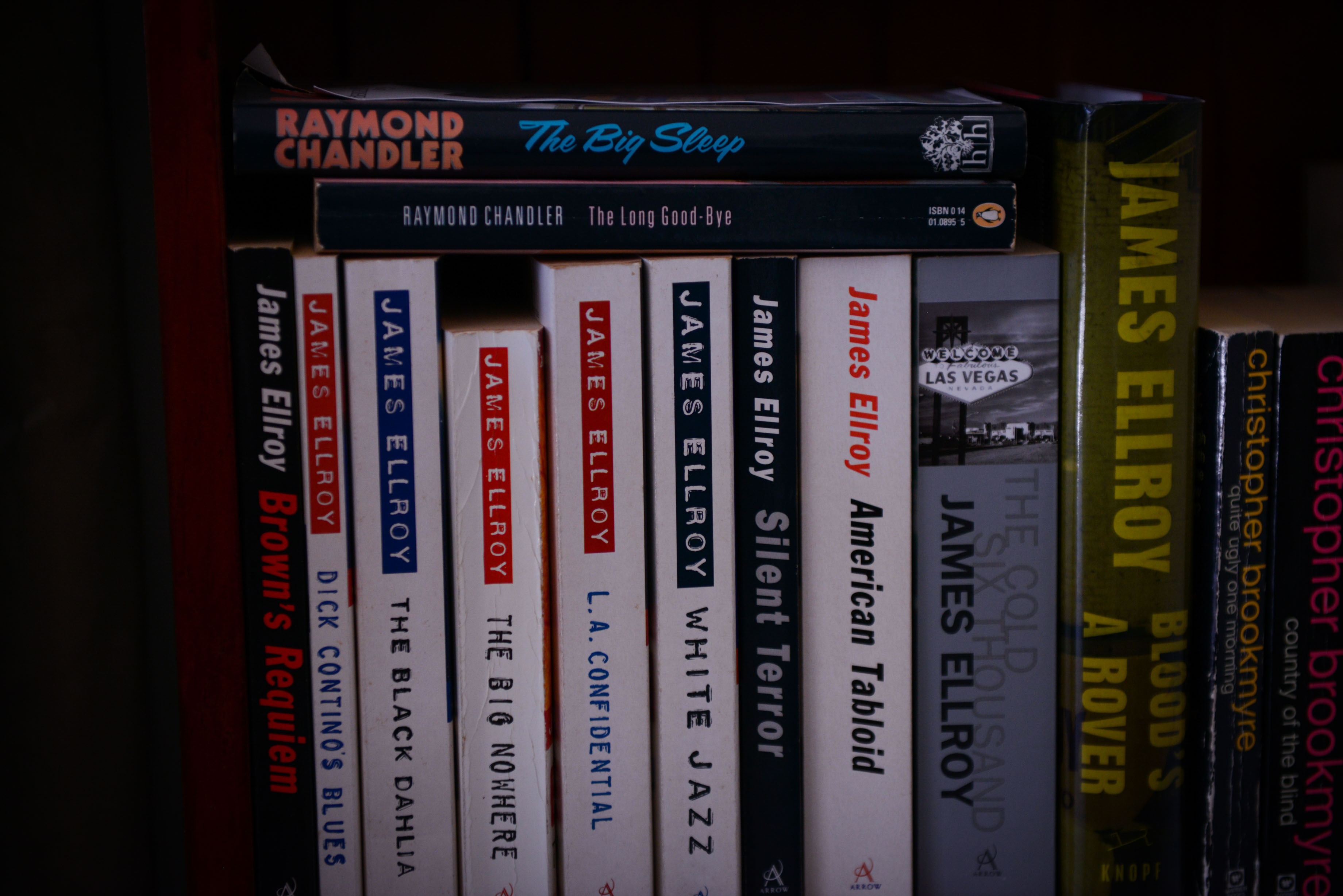 James Ellroy's second set of linked stories I thought wore out a bit early, but that was principally because I had grown tired of his style by halfway through The Cold Six Thousand. The staccato pacing and highly contrived dialogue was too familiar by then and overstayed its welcome. I am curious, though, about the earlier ones and will re-read them in the next few years, the LA Quartet in particular, which I remember being blown away by.
People often ask me if the crime fiction books I read are a guilty pleasure but I don't read the rubbish, I like very good writers. People used to give me Patricia Cornwell books—but they're just formulaic and I don't see the point. I think with authors like Peter Temple people are finally seeing something more in crime writing. There's just good solid writing with a good understanding of the way people work.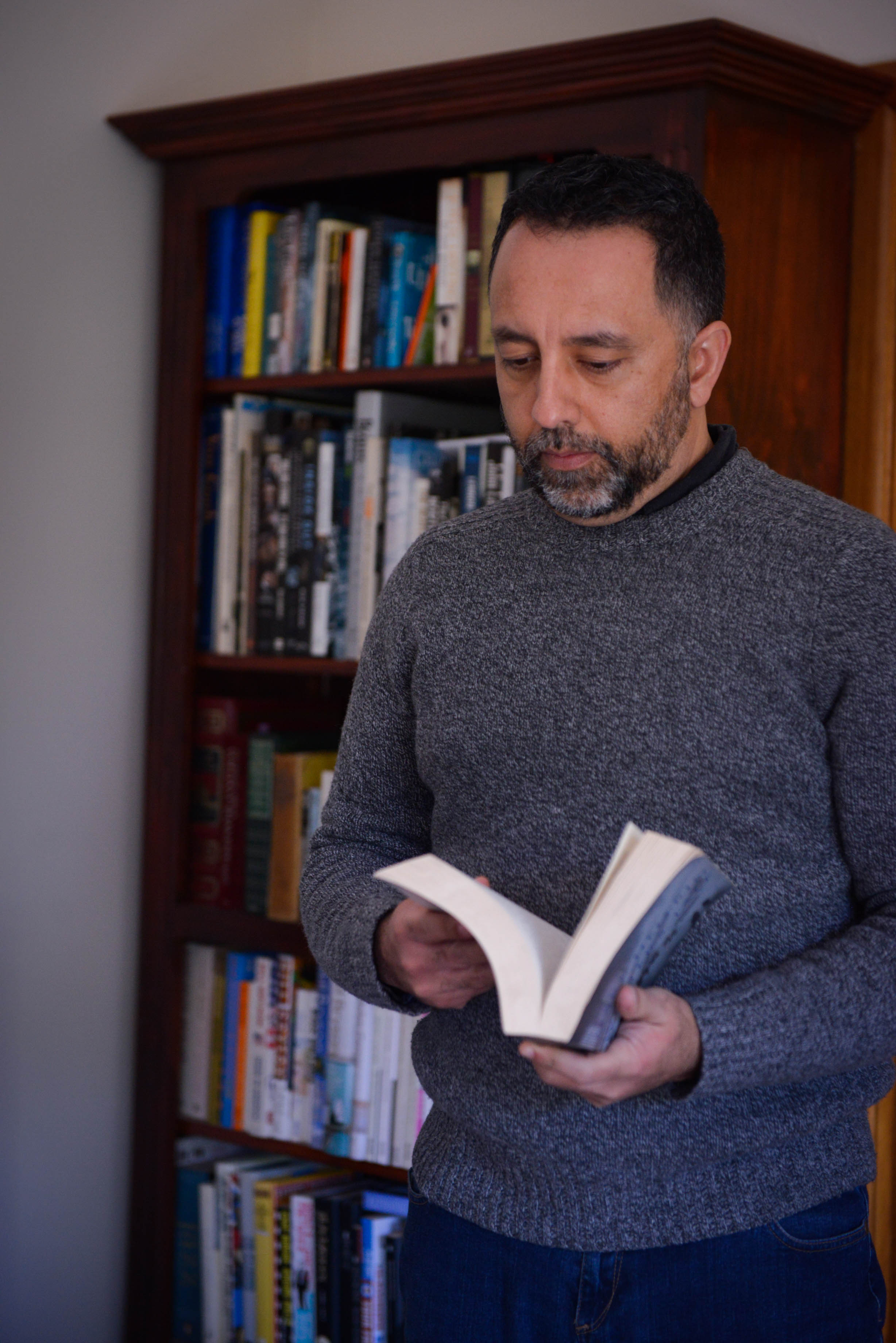 My wife guided me to one of my other great loves. We had been backpacking in 1998 and on that trip I had picked up Nathaniel Hawthorne's The Scarlet Letter and I loved that. She had a pile of books on the trip and since then, Jane Austen has become one of my great loves, which I would not have come across at an old boys school in the 70s and 80s. So that style was fantastic to dive into. Pride and Prejudice was the first one I read and one of the few books I re-read. It became my daughter's favourite as well (she also shares our love of Shakespeare). I quite enjoyed Emma as well.
I guess you could say that one thing I got my wife onto, though strictly speaking not in exchange for the Austen, was Christopher Brookmyre, a Scottish author we now have both read extensively. She grew tired of me chortling each night when I was reading his books in bed and finally investigated, despite never having been a crime fiction fan before.
My wife has a children's book collection from the first half of the 20th century, and reprints of earlier ones. It began with books her aunt, who was born in 1921, had and includes ones with dedications going back to 1907—gifts and school awards in particular. There are familiar names such as Ethel Turner and Enid Blyton but many more that have long passed into oblivion. She has not read all of them but then they were bought to preserve them more than anything. Some of them are incredibly odd, almost hilarious really—the language, attitudes and the style.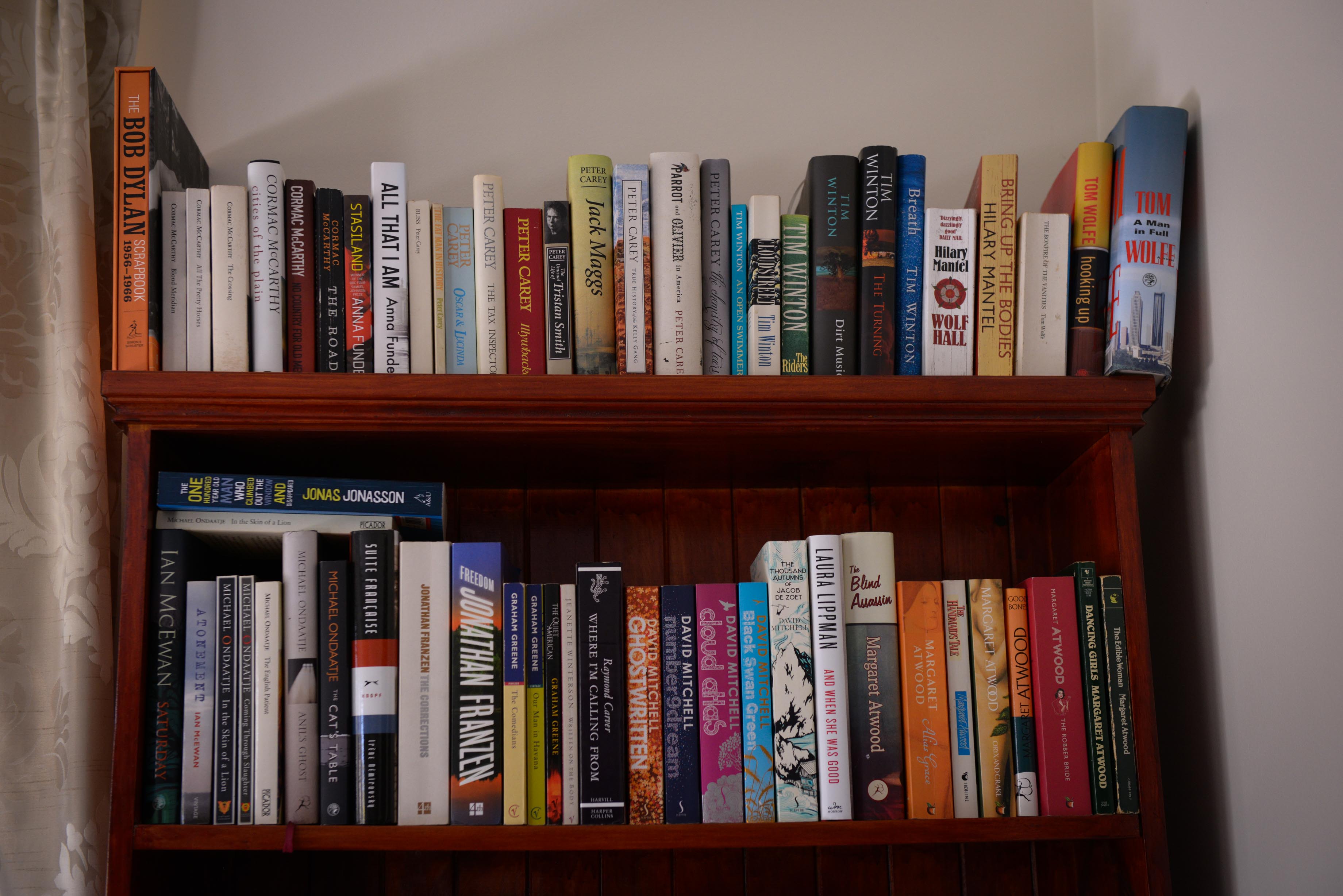 The Tax Inspector is my favourite Peter Carey book because it is so nasty and odd. I loved Oscar and Lucinda. Bliss was my first one—I really enjoyed it but I haven't re-read it. I've been asked about it before but now my memories are coloured by the film. If I ever get around to re-reading I think my response would be completely different as it is almost 20 years ago and I'm picturing Barry Otto now in my memory of the book. It's hard not to be Australian and not read either Carey or Winton.
I have hardly re-read any of my books. Pride and Prejudice would be one of the few. I have enough trouble keeping up with the books that I have bought and I've been given, so I feel guilty if I re-read. When I read about people who read particular books every year I think that sounds good and I could probably do it—but I still have several Chabon books over there I haven't read and I have many Doris Lessing's still ahead of me.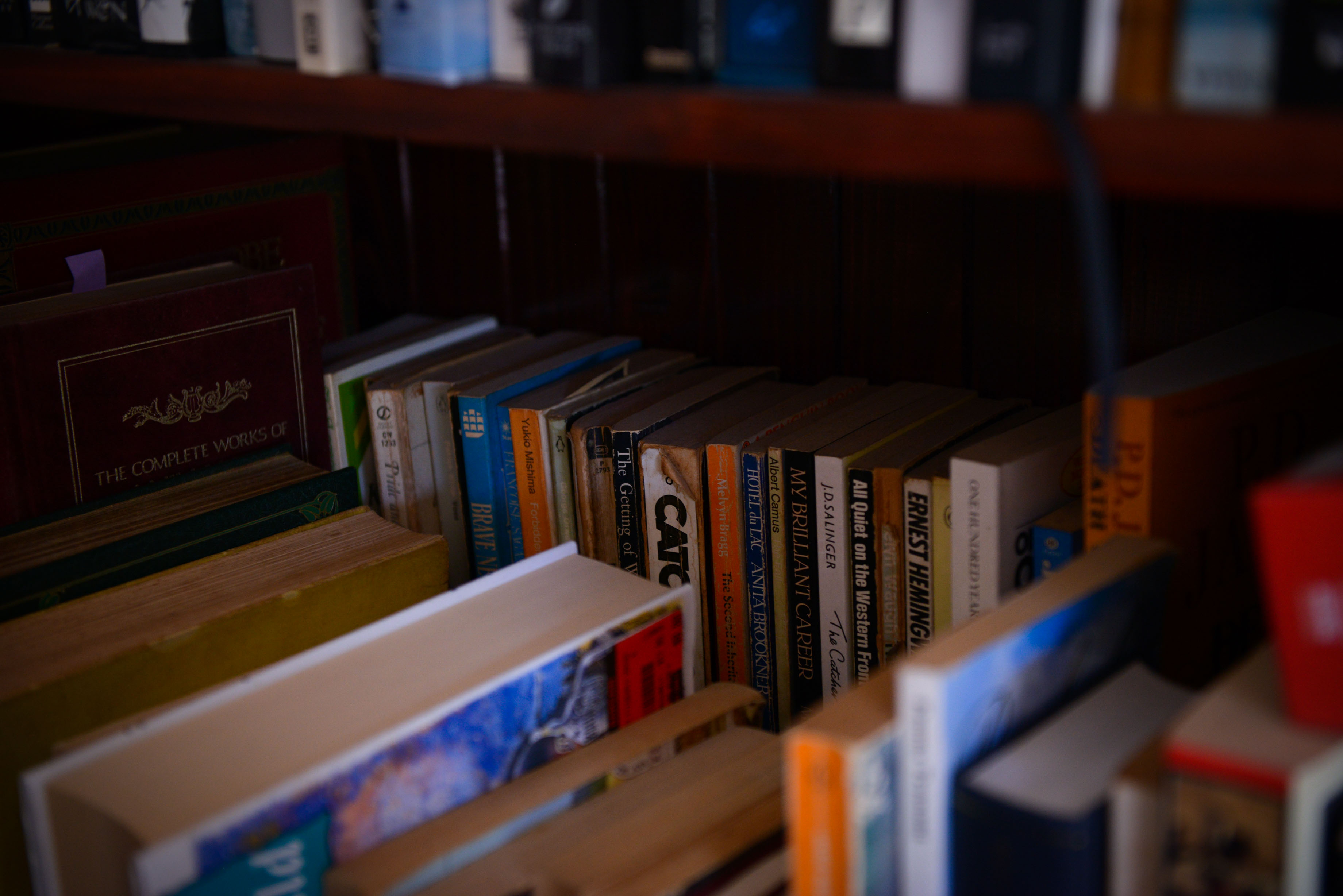 If I had heroes Helen Garner would be one. I like her honesty about everything—herself and others. My favourite book of hers is The Spare Room because it's the one I read most recently and is quite strong. Her book, Joe Cinque's Consolation, was just as engrossing as journalism.
I don't work in that area—the stuff I write about principally is arts—but I like the idea of journalism being both powerful and truthful, and as a writer that is what appeals to me about people like Helen Garner and Truman Capote.
Stasiland by Anna Funder had been on my shelf for a few years before reading it. It's not fiction, but lately I've seen a few films about the East German experience. It presents the simple facts of a world where one in every eighth person was an informer or a worker for the security apparatus. The dull brutality of society where hope is just crushed without having anybody directly do that to you. There is a poem at the end of the book— Charlie's poem, which pretty much sums it up.
Having been mostly a fiction reader through my twenties and thirties, I finally grew up and started reading more non-fiction.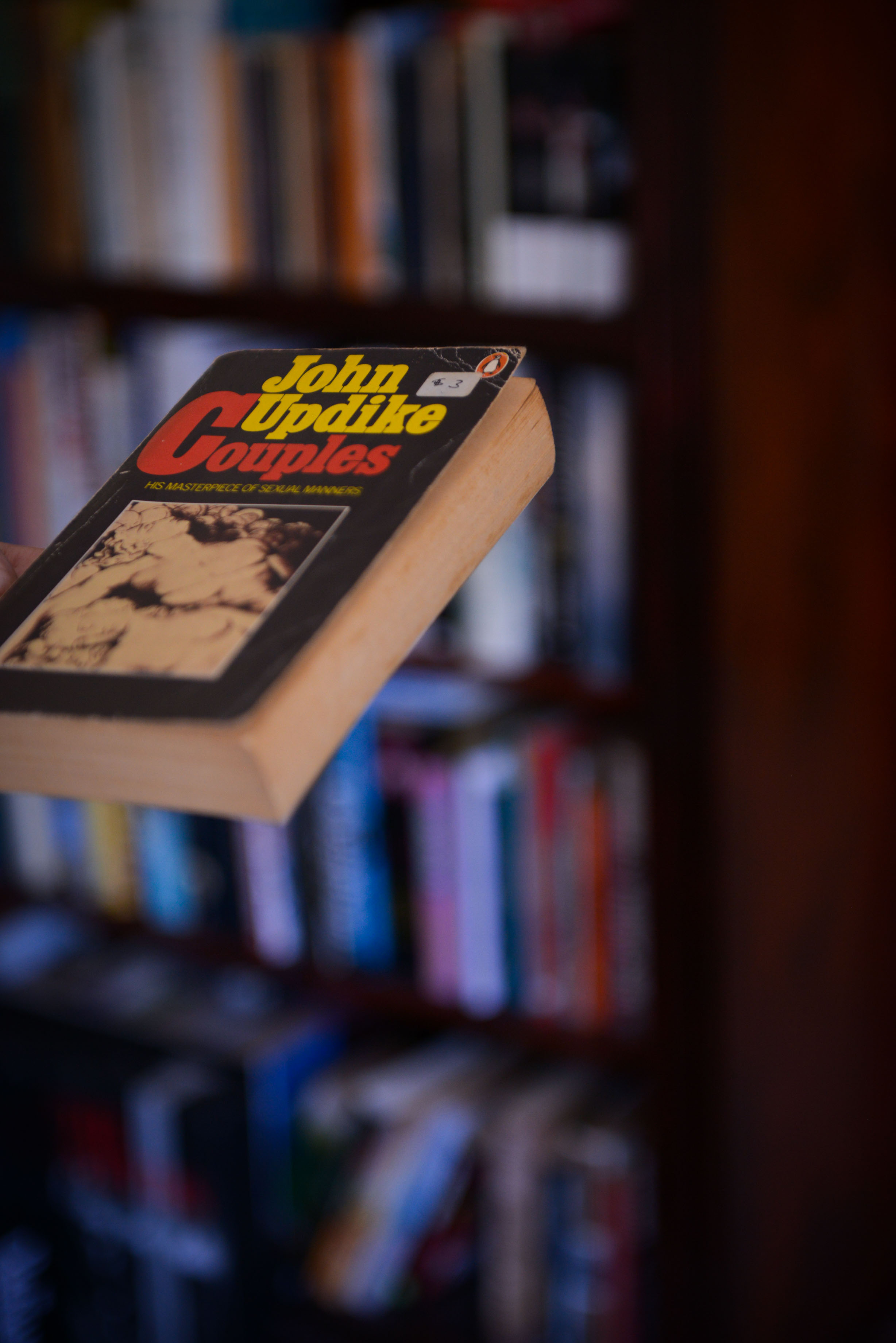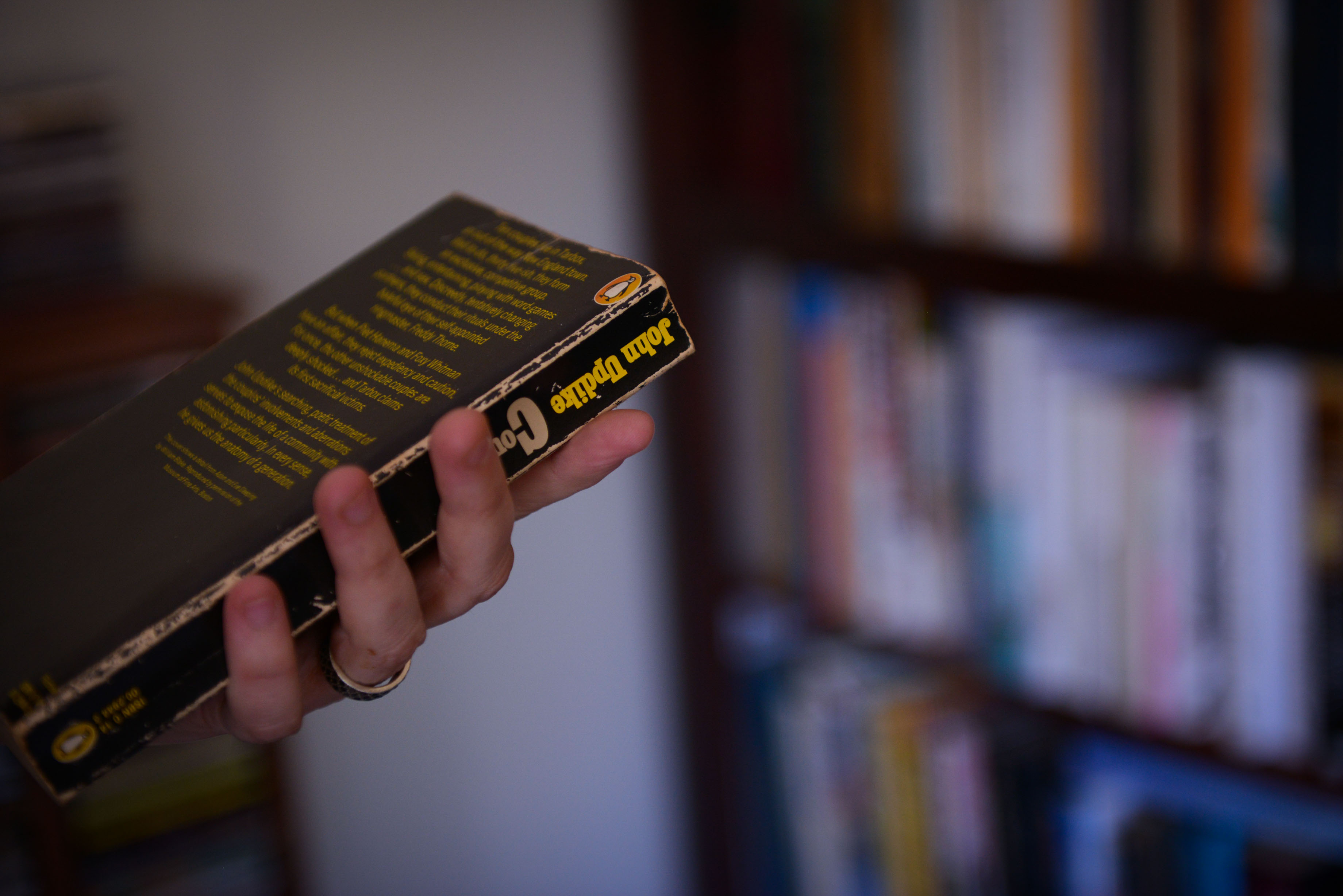 One of my late-teen favourites was Owen Meany from A Prayer for Owen Meany by John Irving. I loved the idea of the passion and intellect of his character. John Irving was one of my first proper writing adult discoveries as a late teen. I had been reading a lot of Wilber Smith in my early teens and then discovered John Irving—so I realised I could read adult books and they weren't rubbish.
John Updike is the other most influential writer for me as an impressionable late teen / early twenties—he's an inspiring writer, not that I have aspirations to become a novelist. I learnt more about adult life from the lyrics of Hal David (lyricist for Burt Bacharach) than anything that I saw an adult do but from Updike I learnt most about what people do.
His book Couples was the first book that devastated me. It's like most of his books around then—it's about lives, just middle class American lives. Betrayal, love, lust, weakness—and that book devastated me because of the power of the repercussions in these people's lives and the ongoing effects of the decisions you make in haste. The writing is just brilliant. But I read him and thought adulthood is so hard but so exciting. There is pleasure and excitement in his books and the characters were all 20 and 30 years older than me, particularly at the end of the Rabbit books where the main characters were in their 50s. So having fallen into John Irving I found writing but with Updike I was getting power and emotional force.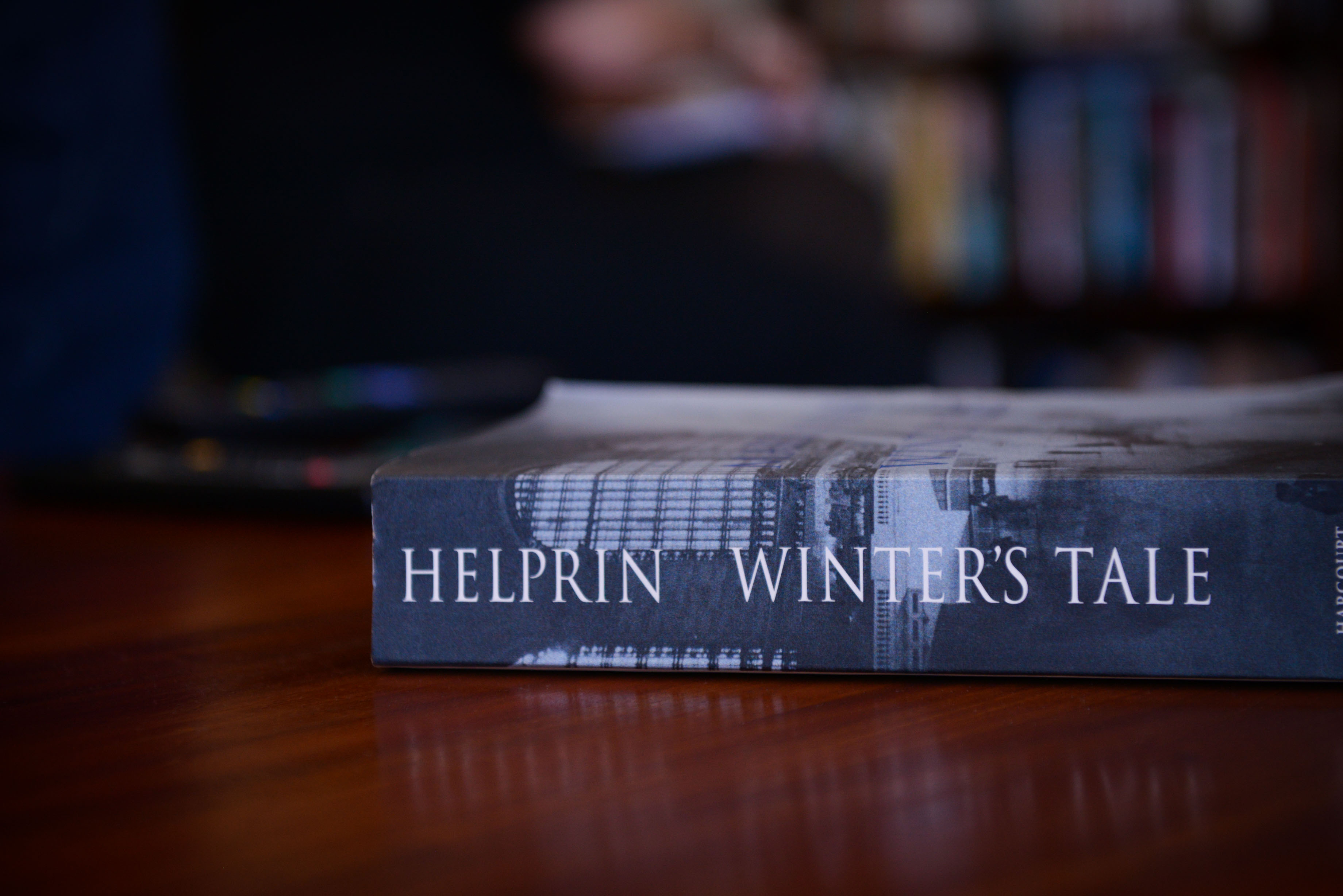 My favourite style of writing would be from Michael Ondaatje, a Sri Lankan writer who lives in Canada and wrote The English Patient. I love his use of language and the sensuality of his writing. That use of language takes me to one of my favourite books that I have bought for a few people over the years (not a lot of them may have enjoyed it as much as me)—Winter's Tale by Mark Helprin. It is florid and incredibly convoluted, overwritten in lots of ways. But it was given to me by a close friend, although to be fair his previous recommendation was Bridges of Madison County, which was shocking. I was so traumatised by reading it—it's such a small book yet I got it down really quickly. It's awful. He gave me this book, which is wildly elaborate and over-the-top. I have bought it for a number of people over the years. I just revel in the language, and the story is fantastic but the beauty in the book is the description of fog, of landscape as much as the characters.
Cormac McCarthy is my most exciting discovery. When I read Blood Meridian I was devastated by it and then The Border Trilogy: All the Pretty Horses, The Crossing, Cities of the Plain. Particularly the first two—the language, the violence, the depth of thinly drawn yet substantial characters. I am also heavily into crime fiction—it's what gets me most excited.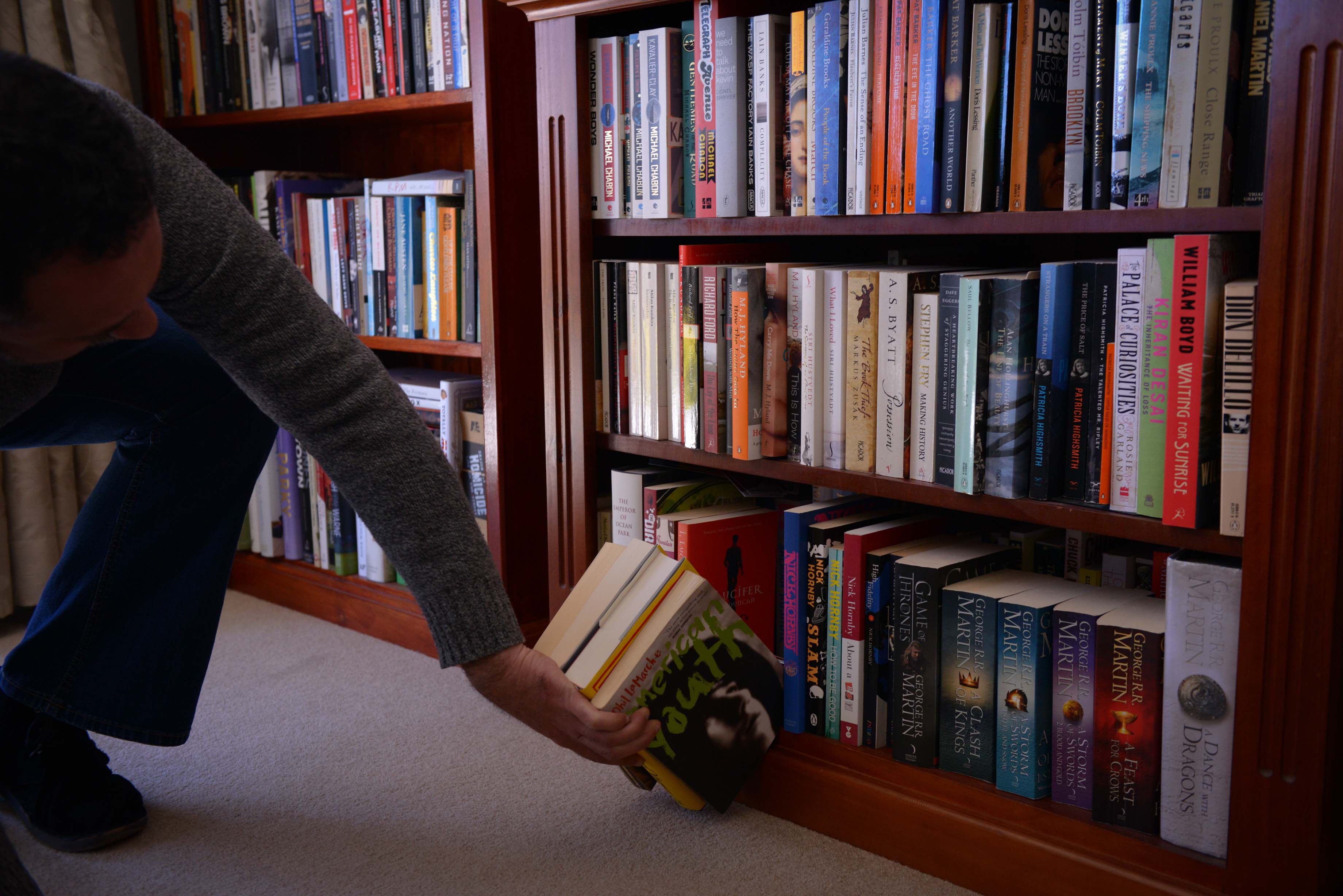 Bizarrely I haven't read fantasy since my early twenties. I was a massive science fiction fan—Silverberg etc—those were the really good things I was reading in my teens. When the Game of Thrones show started it worked so well so I decided to give the book a go. After 25 years of not reading fantasy I was sitting there with five books of ridiculous length and reading about sorcery. I don't feel any great need to start reading fantasy novels again but it was enjoyable.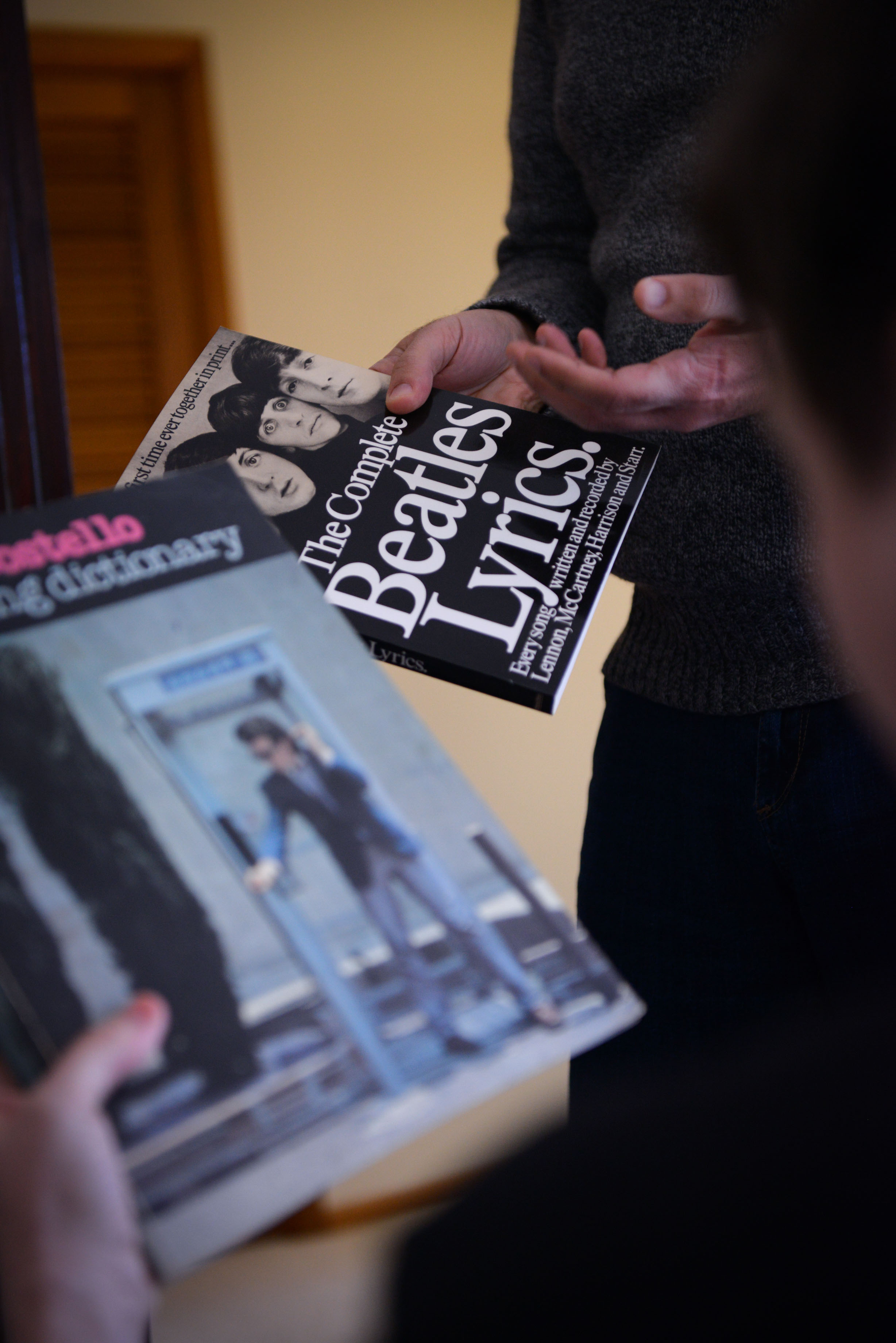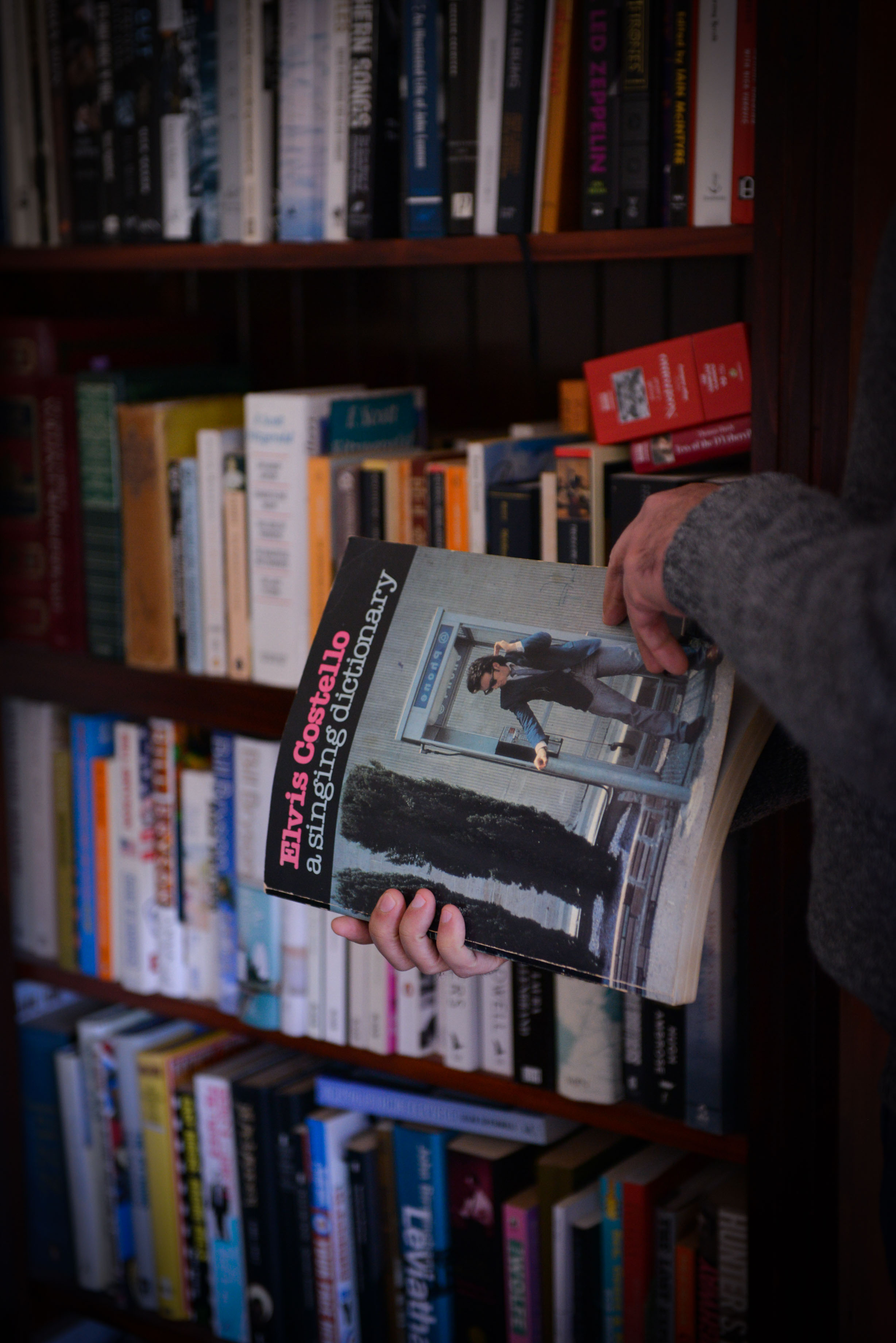 Two of the most influential books for me as a writer and as a fan are Elvis Costello's The Singing Dictionary and the complete Beatles lyrics. These are both lyric books essentially. The Beatles were my first and enduring music love affair and Elvis Costello is the most committed and so am I. But when I was trying to write songs or write about songs reading the lyrics was really important.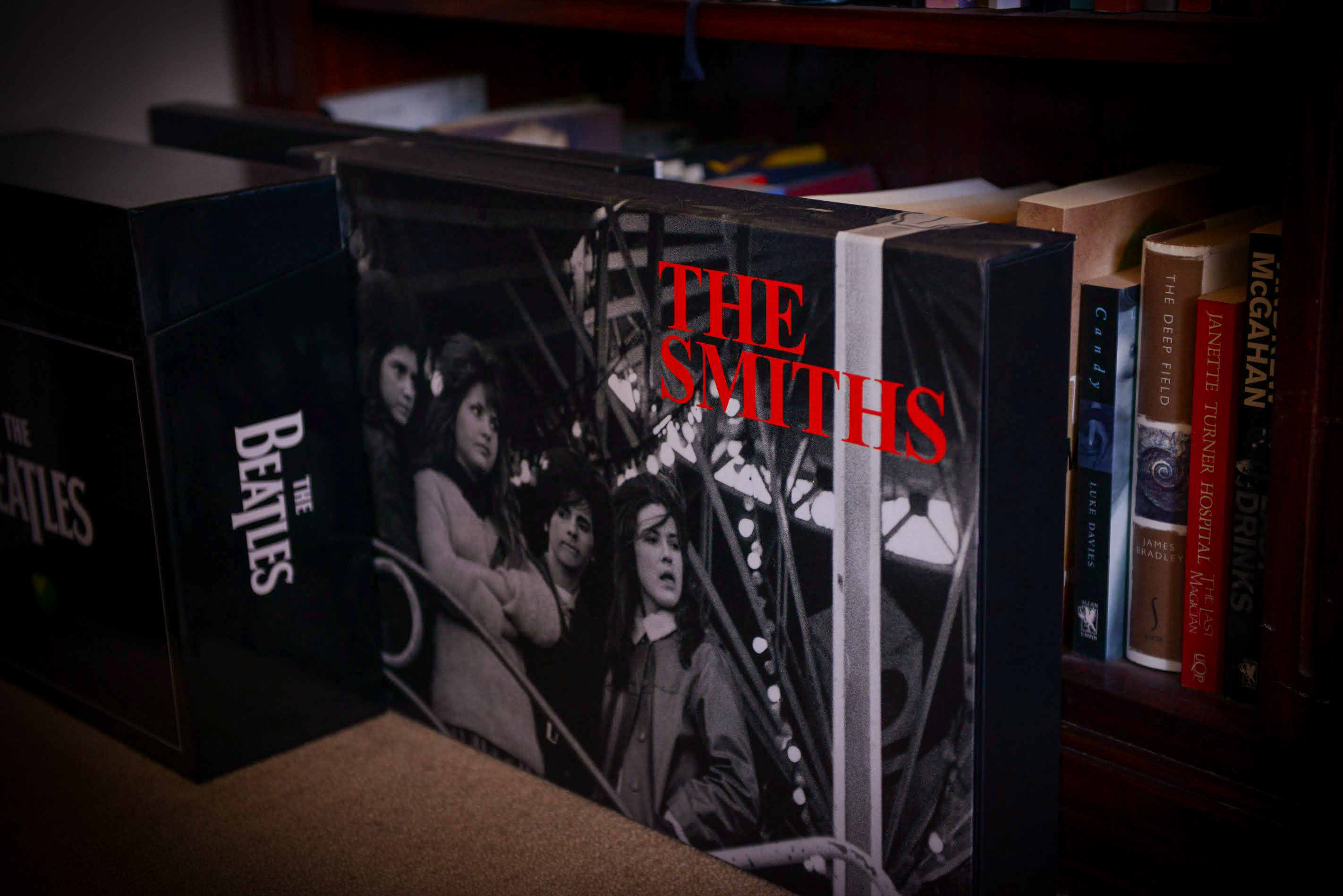 I'm not a rarities collector; and it's the same with my music—I don't collect things just because they are rare. I have rare things but I get them because I want them. I buy box sets because I'm a nerd. I spent $400 on a Smiths box set because I like the substance of it. With books, I don't seek out rarities.
I haven't made the crossover to a screen [e-reader] yet. I don't have any philosophical objection to it, I just don't have any need for it. I think my eyes will survive a little bit longer reading from a page. I spend so much of my life in front of screen.
I give people books but I don't give them books after I've read them. I don't understand why I have to keep them—I'm not a collector. I have all the records that I grew up with and I still buy vinyl. I would never give them away so I'm possibly a bit of a hoarder. Given that I don't re-read much at all there's no need to keep the books—but I can look at my books and remember when I read The English Patient. I like that feeling. I love Grahame Greene and I have only read three of his books but I like knowing that I can re-read them if I want to. But also they are part of my experience.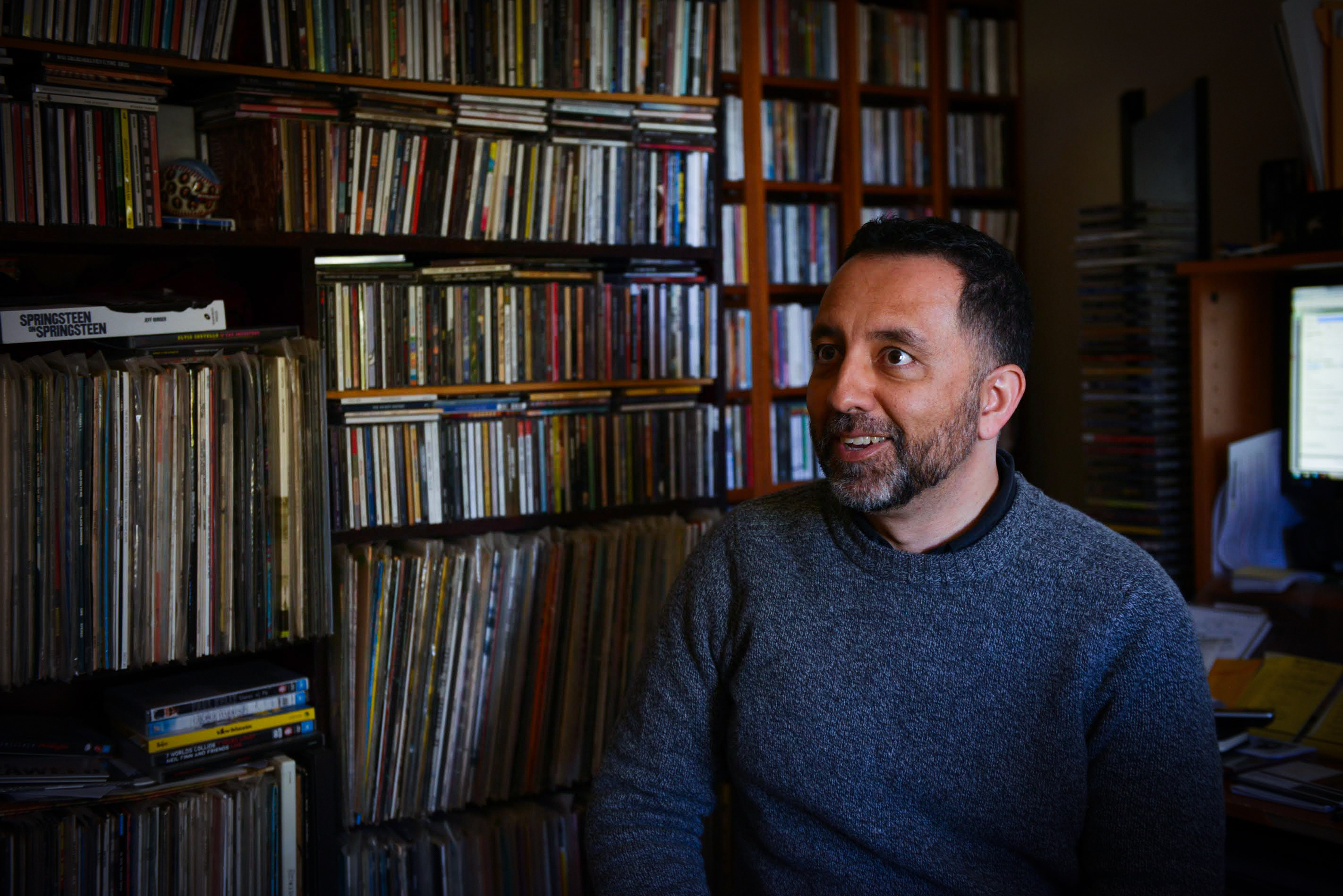 About Bernard
Bernard Zuel ran away from law to journalism – and weekend DJing – and after several years freelancing and then learning his craft at a suburban newspaper moved to the Sydney Morning Herald in 1992. After various rounds in straight news he became editor of the entertainment supplement Metro before concentrating firstly on arts journalism and then more specifically music. He is the senior music writer and critic for the Sydney Morning Herald, Age and Sun-Herald, a founding judge of the Australian Music Prize and a regular commentator on arts for TV and radio.
Leigh Russell and Kathy Luu chatted with Bernard on the 20th August 2013 and July 2016.  Images by Kathy Luu © Hello Bookcase 2013. Unauthorised use and/or duplication of this material without express and written permission from this blog's author and/or owner is strictly prohibited.